Tawny Nix Collection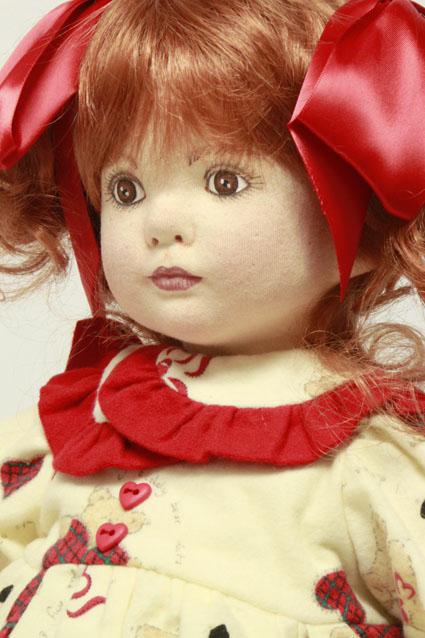 Jaynie
#TN 102
Tawny Nix dolls are unique collectibles designed and handmade to emphasize their distinctive personalities.
Jaynie is 26" tall and has hand painted brown eyes and ginger red hair styled in two pigtails.
She wears a cream colored folk dress with contrasting red ruffles. Matching red heart buttons adorn the bodice of the dress and red bows compliment her ginger pigtails. To complete the look, she wears decorative red patent leather shoes.
Each "child" begins with an idea, a piece of clay, and a scrap of fabric. Suddenly, the idea takes on a life of its own, and magically evolves into a beautiful doll!
Quality and affordability are my goals. When I design my "children," I strive to create lifelike dolls that are wonderful to hold. From their meticulous, hand-painted faces to their accentuating laces, buttons, and embroidery, each doll is an exceptional work of art.
This Jaynie is #2 from a Limited Edition of 25.
Tawny Nix Collection

Suggested Retail Price: $500.00

Samantha's Dolls Price: $424.95

In Stock Now!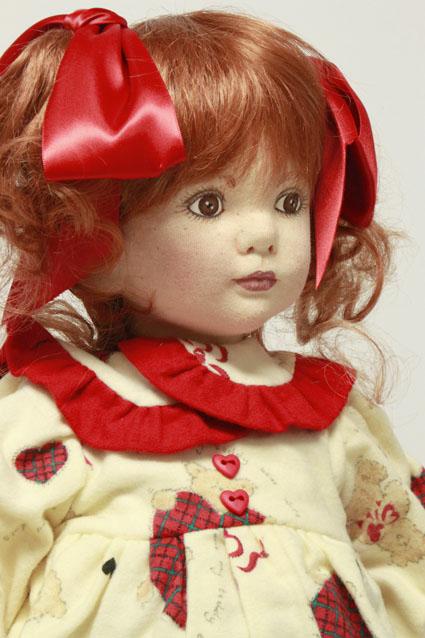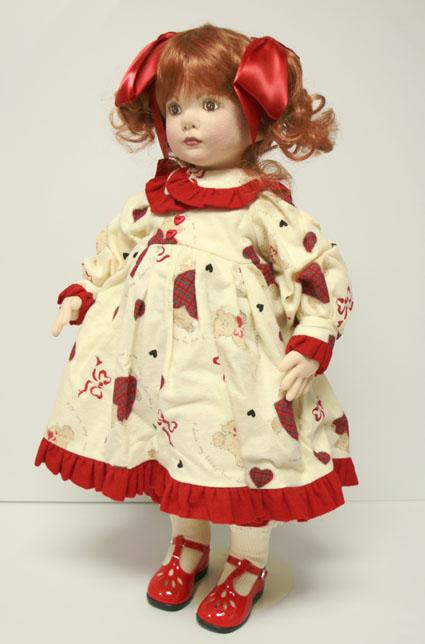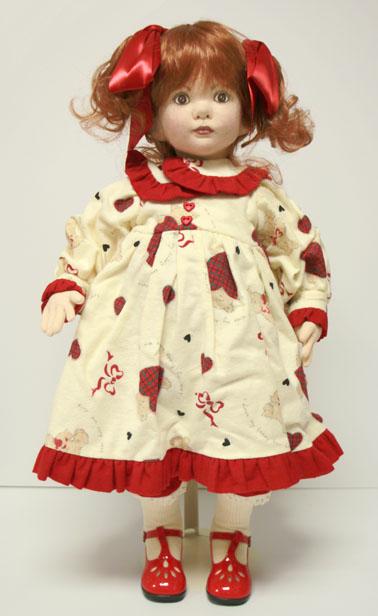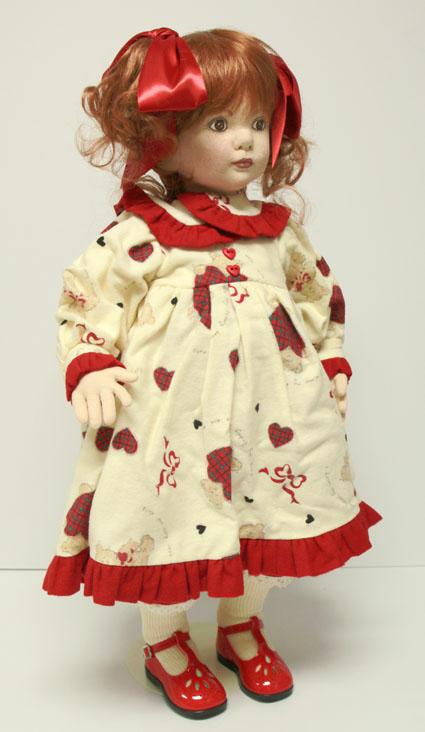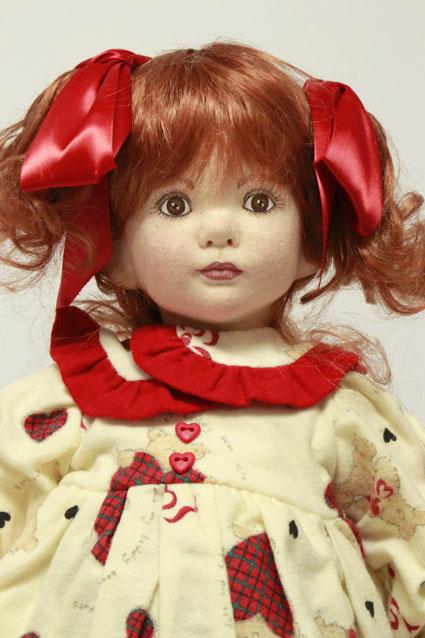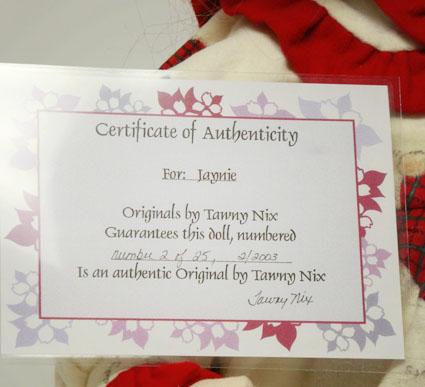 View Cart | Layaway Plans | Company Policies | Contact Info