Samantha's Collectible Dolls, Bears & Figurines Presents:
Annie Laurie Dolls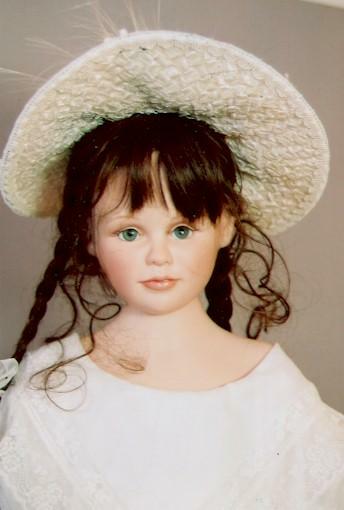 Marguerite
Nominated for 2004 Dolls Award of Excellence.
Marguerite is a 29 inch porcelain doll who has a dark brown human hair wig, green, hand blown crystal eyes and a complete armature. She is dressed in imported Swiss batiste with French cotton lace and decorated straw hat. She is holding her Heubach reproduction doll, Edelweiss.

Limited Edition of 2

Retail Price: $1,400.00

Samantha's Price: $1,260.00

In Stock Now!
View Cart | Layaway Plans | Company Policies | Contact Info