Samantha's Collectible Dolls, Bears & Figurines Presents:
Annie Laurie Dolls - 2005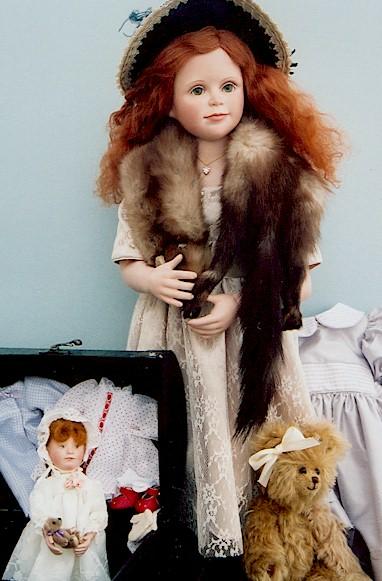 Mollie
One of a Kind Ensemble
Mollie is a 26 inch porcelain doll that has a red human hair wig, hand blown crystal eyes and a complete armature. She has two complete outfits which include a silk dupioni dress, lace dress, fox fur, white dress slippers, black lace up shoes, socks, dark blue straw hat, necklace, decorative ribbons and a teddy bear. All as shown. Her little friend "Mattie" comes with her own trunk, her own little teddy bear and three complete outfits including all appropriate accessories, as shown.

Limited Edition of 1

Samantha's Price: $1,800.00

In Stock Now!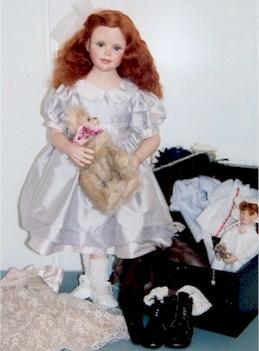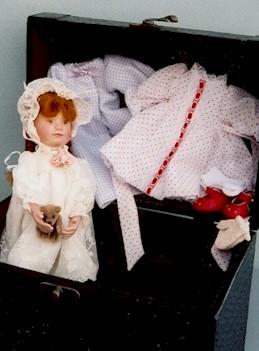 View Cart | Layaway Plans | Company Policies | Contact Info