Lorella Falconi, 2016 Collection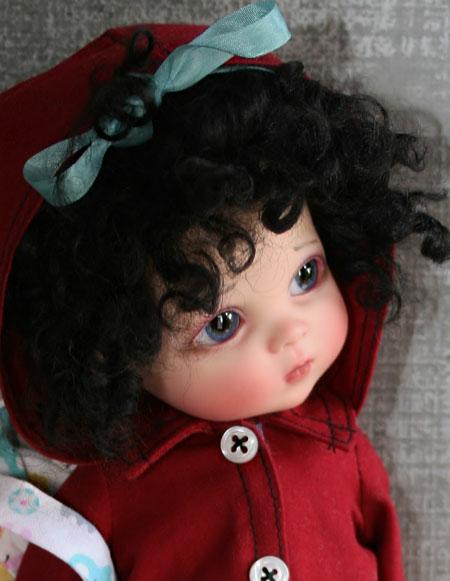 Lady Bird
#LF 201601
This little beauty is a resin ball jointed doll, approximately 10.5 inches, with 18 points of articulation, is double jointed, has a mohair wig and German mouth blown eyes.
Lady Bird wears a white cotton blouse and a pleated black linen skirt, striped leggings, arm warmers and adorable lace up boots that can be worn with the collar up or down. Her outfit is completed by an adorable red coat with a removable hood, black stitching and white buttons.
She's all ready for her first day of JK with her back pack and toy bunny. She's not sure she wants to go.
Lady Bird is named after one of the former First Ladies of the United States of America. With the election happening this year, it seemed so appropriate.
During infancy, Lady Bird Johnson's nurse commented that she was as pretty as a "Lady Bird", this adorable nickname virtually replaced her real name for the rest of her life, opinions differ whether the name refers to an actual bird or a ladybird beetle.
She is the perfect companion for Starling and Sparrow.
Lorella Falconi 2016 Collection

Size: 10.5"

Dressed Doll - LE 50

Samantha's Dolls Price: $895.00

Sold Out!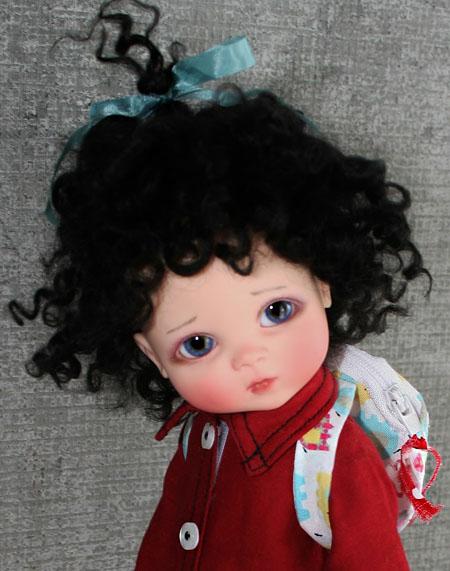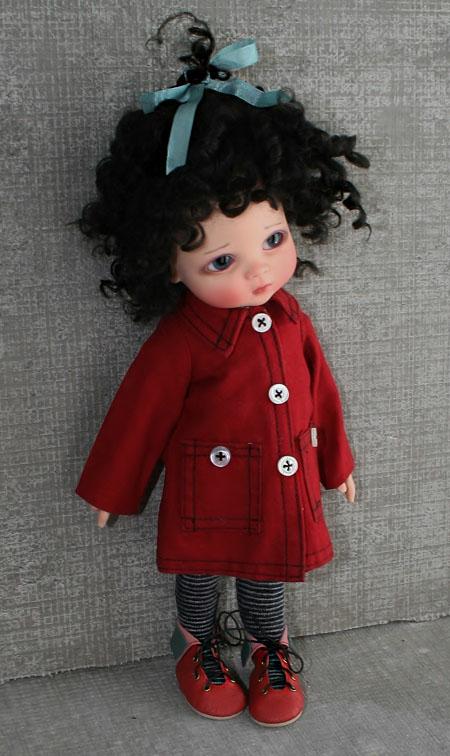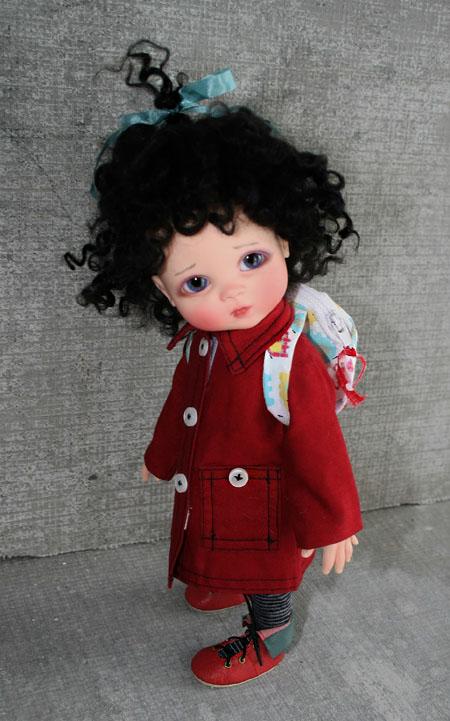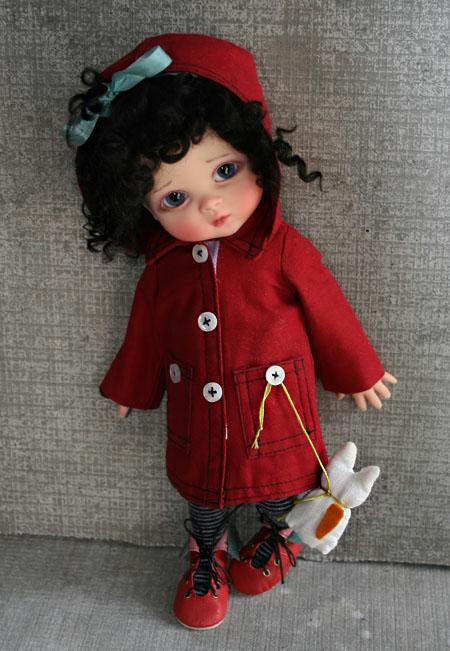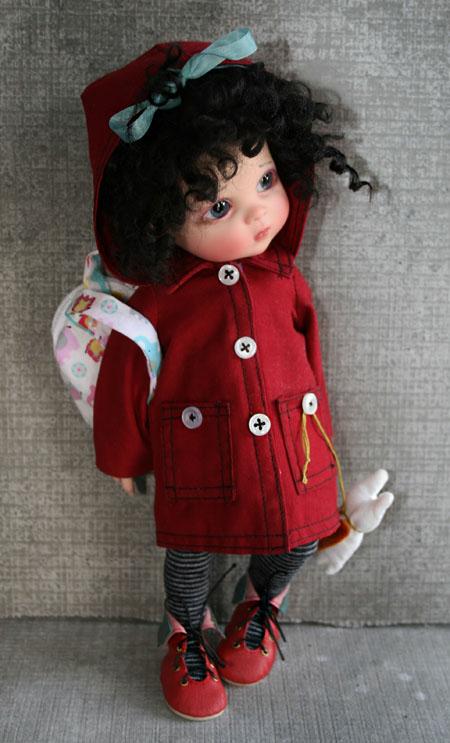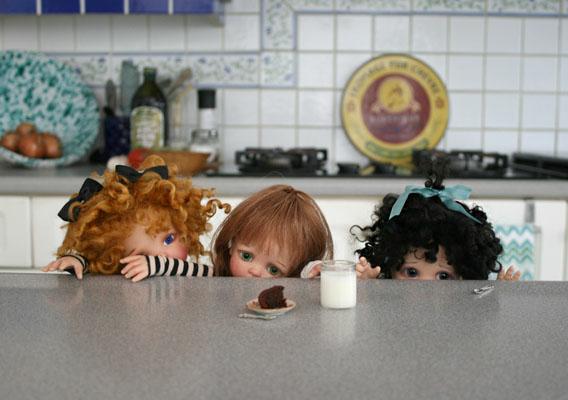 Lady Bird (far right) with friends
View Cart | Layaway Plans | Company Policies | Contact Info