Lorella Falconi, 2017 Collection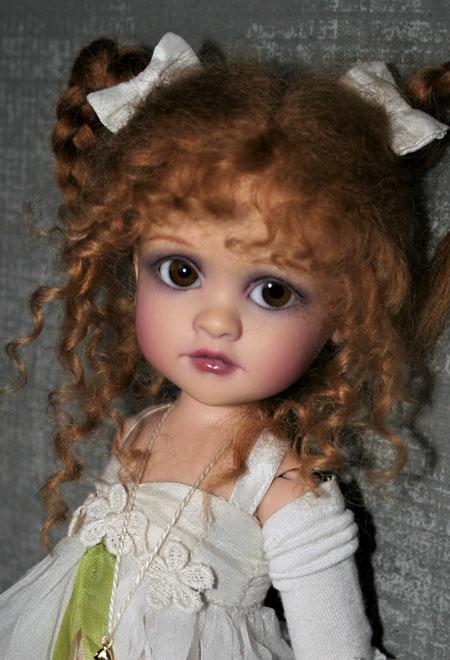 Saffron
#LF 201701
When it seems like Winter will never lose its grip, the crocuses push through the snow and announce that Spring is on its way.
Saffron is a resin ball jointed doll approximately 13.5 inches tall, has eighteen points of articulation, and is the Valentina Sculpt.
German mouth blown glass eyes, auburn mohair wig with removable silk bow clips.
Saffron wears a baby doll style silk chiffon dress, embellished with appliques and ribbons. The outfit is complemented with adorable silk pants. Her arm warmers have ruffles and appliques, and she wears above the knee stockings. Her costume is completed with leatherette sandals.
Saffron carries a sweet little doll "Sally", she can be unclipped from her necklace, and can be also held by the doll. Doll is self standing, but a stand is recommended.
Lorella Falconi 2017 Collection

Size: 13.5"

Dressed Doll - LE 50

Samantha's Dolls Price: $995.00

Sold Out on Pre-Orders!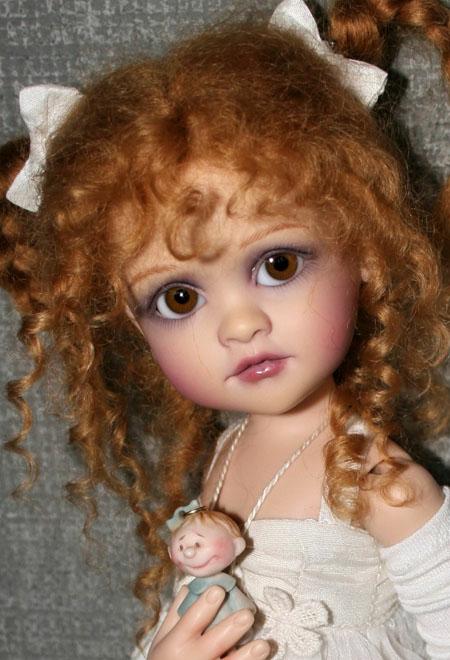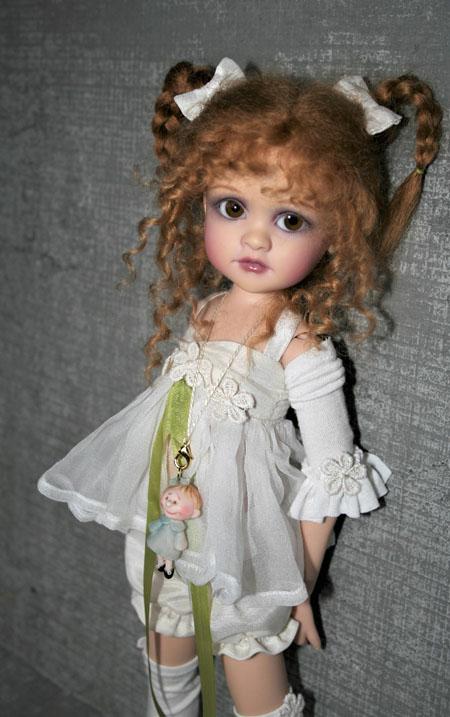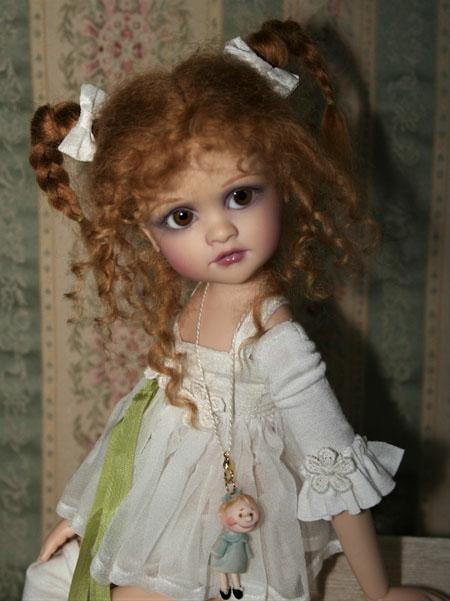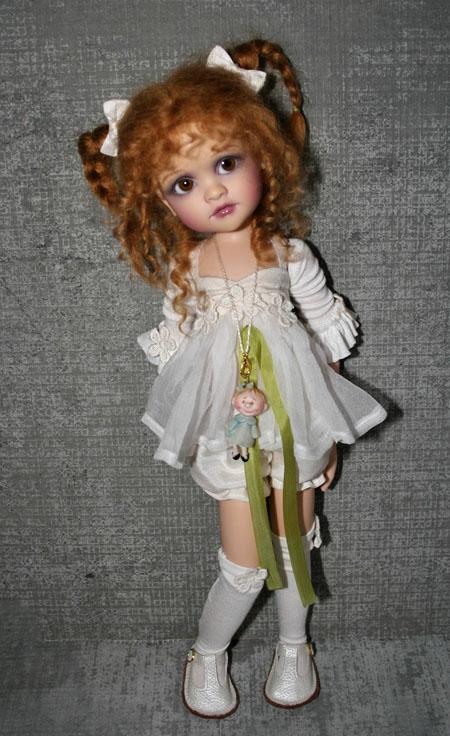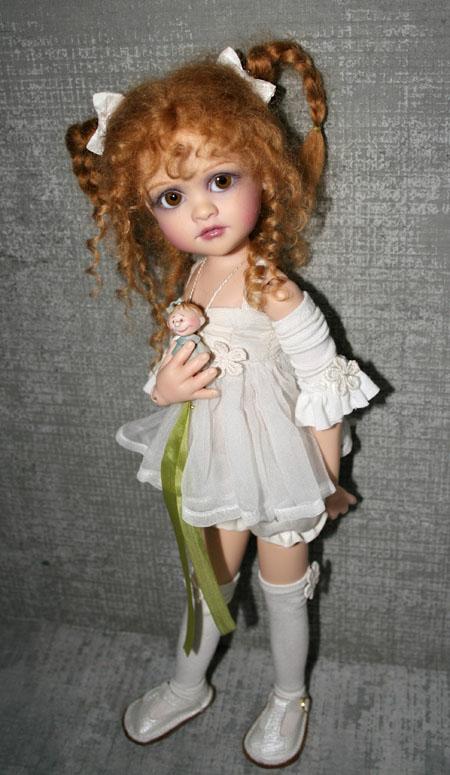 View Cart | Layaway Plans | Company Policies | Contact Info