Gregg Ortiz Collection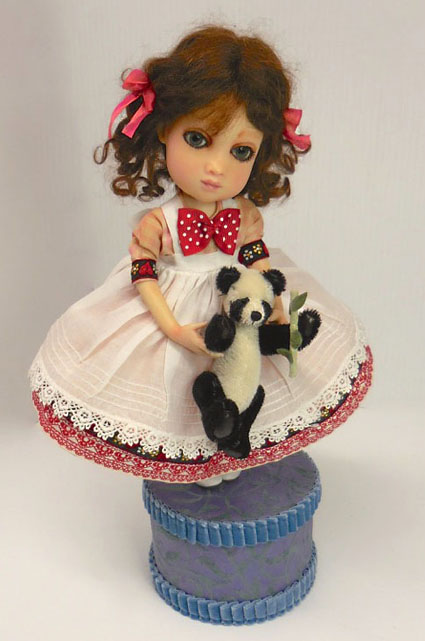 Beloved, OOAK
Beloved is a 10", one of a kind child doll and music box. She is acompanied by her favorite one of a kind panda who is hand stitched and pelleted.
Her wig is chocolate brown ringlets of mohair that is hand knotted and is accented with dyed silk ribbons. She has blue-green German blown glass eyes and human hair eyelashes.
She is a full body sculpted doll, is hand painted and airbrushed in mixed media.
Her outfit consists of a antique pink and white plaid dress with an antique apron with accented embroidery, antique undergarments, striped stockings and patent leather white boots.
Her outfit is trimmed in beautiful heart motif trims and embroidered antique notions and layered antique crinolines and tulle textiles.
She is placed on a one of a kind music box in a crushed velvet pattern and hand-dyed papyrus paper. The music box plays the musical melody of London Bridges.
Item Number: GR16-002

10" Resin - Full Body Sculpt

One of a Kind

Suggested Retail Price: $895.00

Available Now!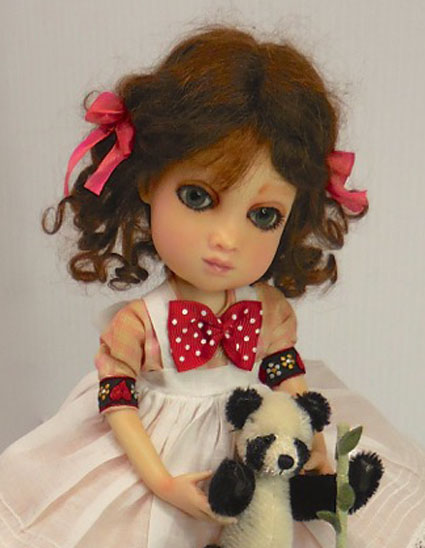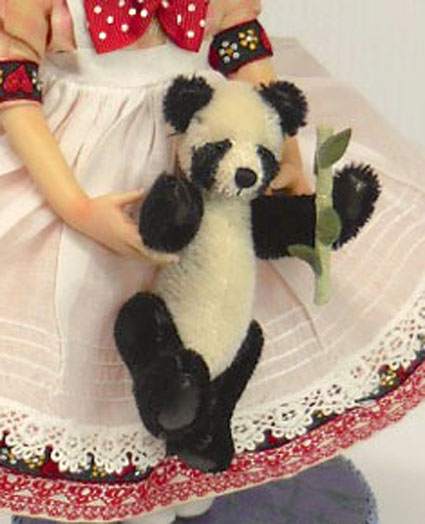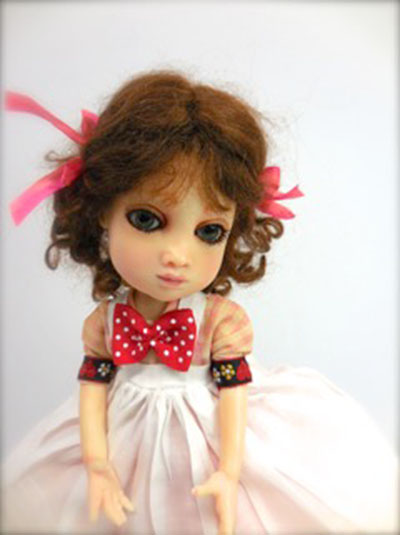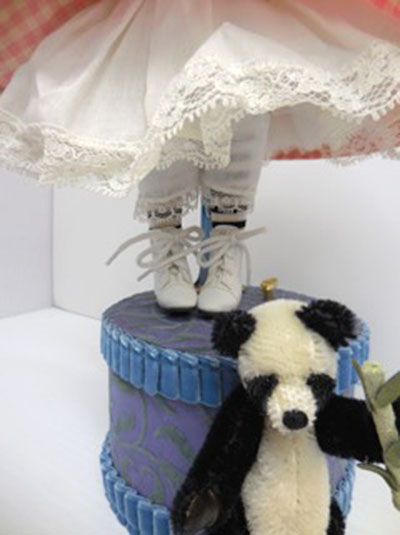 View Cart | Layaway Plans | Company Policies | Contact Info