Samantha's Collectible Dolls, Bears & Figurines Presents:
Gregg Ortiz Collection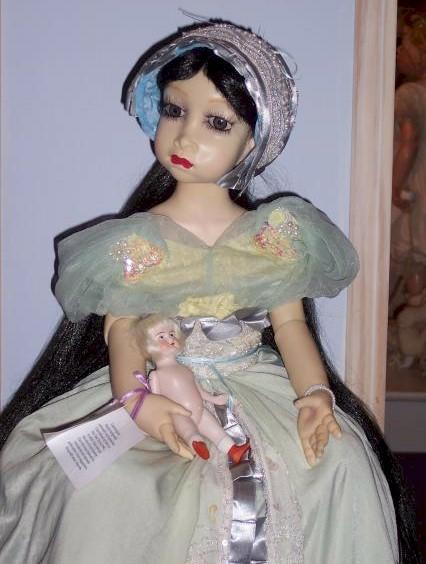 Michelle
This is the first limited edition doll produced by Gregg Ortiz. It is a uniquely handcrafted work of art. She is made exclusively for the ultimate collector. Dressed in the finest fabrics and embellished trims, lovingly combining accentuated features, translucent A 28" Resin, full body sculpt and 13 joints of articulation. An interpretation of a young little girl's grandiose thoughts found in youthful reveries. Holding in her hand a reverence of a timeless memory... Memories we hold dear to our hearts.
Item Number: GRO07-001

28" Resin - Full Body Sculpt

Limited Edition of 200

Suggested Retail Price: $550.00

Available Now, Please Pre-Order!
View Cart | Layaway Plans | Company Policies | Contact Info