with Heart & Soul - 2007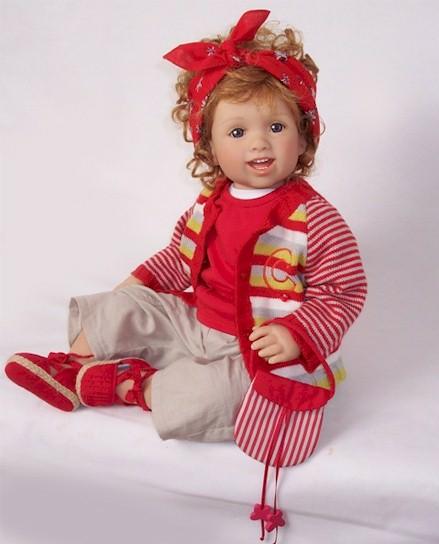 Lucy by Barry Cathers (seated)
Lucy is a happy little girl with blue eyes and blonde hair.
Her beige jeans are equipped with pockets and decorated with red fancy seems. The front of the long-sleeved cardigan has colorful stripes and is decorated with a red button-facing and matching buttons. The back side of the jacket and her T-shirt are red. She keeps her curly hair in shape with a red cotton bandana. Matching sandals and a nice little cloth handbag complete the outfit.
Lucy's cloth body is fitted with a wire armature, shoulder-plate and disc-joints and is fully posable. All details have been lovingly painted by hand.
Lucy was designed exclusively for "Baby Me Collectors' Club" by Canadian artist Barry Cathers.
#HS07-200797
26.5" Silicone/Vinyl/Cloth Doll

Suggested Retail Price: $199.00

Suggested Retail Price: $153.00

In Stock Now!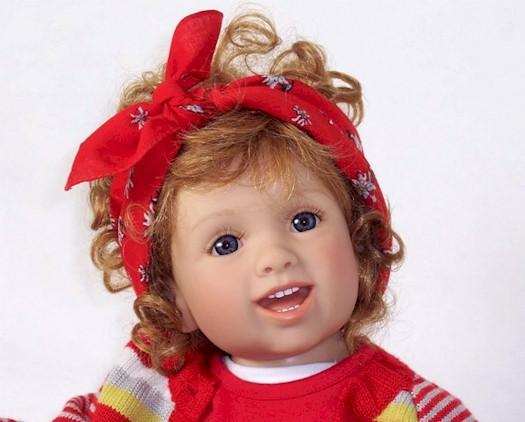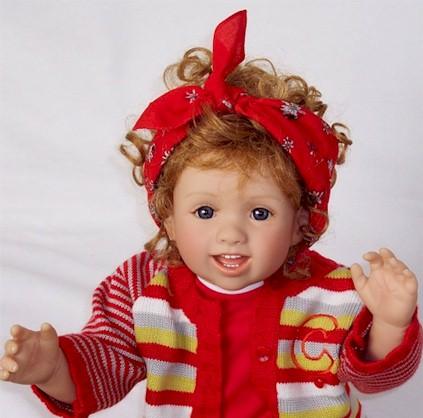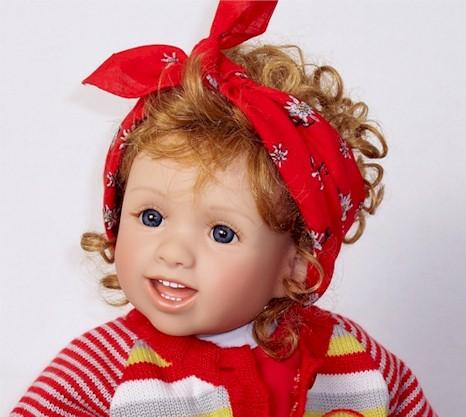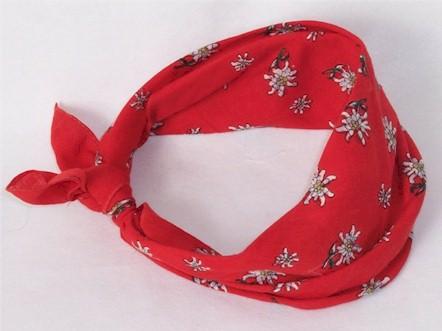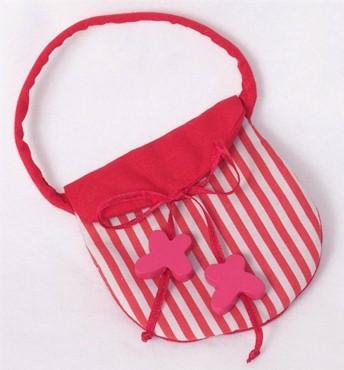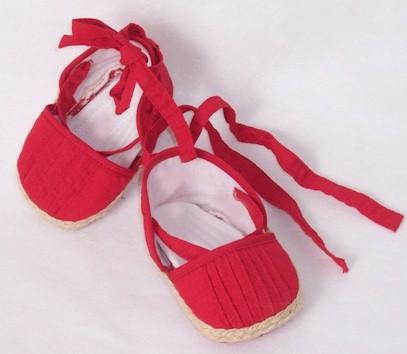 View Cart | Layaway Plans | Company Policies | Contact Info