with Heart & Soul 2007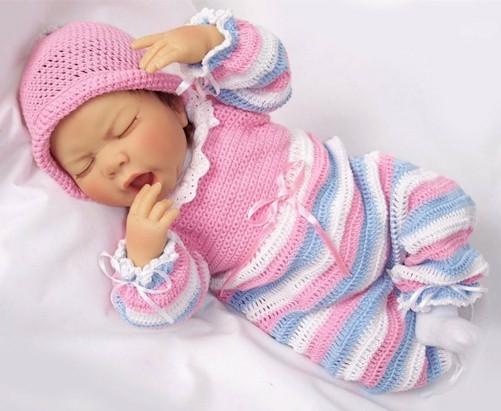 Gahnerle
Gahnerle (stands for "Yawning Baby") is a sleepy little baby-girl with brown hair.
She wears a blue-pink-and-white knitted romper. The pink chest area is decorated with a matching satin bow. The waistbands of arms and legs are embellished with white satin bows and a white satin ribbon adorns Gahnerle's pink baby-cap. The long-sleeved underwear is also white and has a lace-collar. A blue bandana is around the neck of her small white plush rabbit.
Gahnerle's cloth body is fitted with a wire armature, a shoulder-plate and disc-joints and is fully posable. The arms are sculpted over the elbows and the legs are sculpted over the knees.
All details have been lovingly painted by hand.
Gahnerle was designed exclusively for "Baby Me Collectors' Club" by German artists Katja Schneider and Ruth Kunz.
#HS07-200791
21.5" Silicone/Vinyl/Cloth Doll

Suggested Retail Price: $199.00

Suggested Retail Price: $149.00

In Stock Now!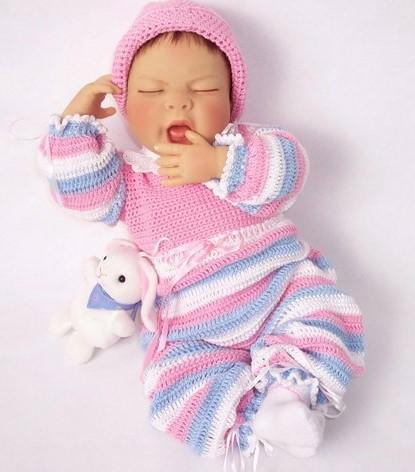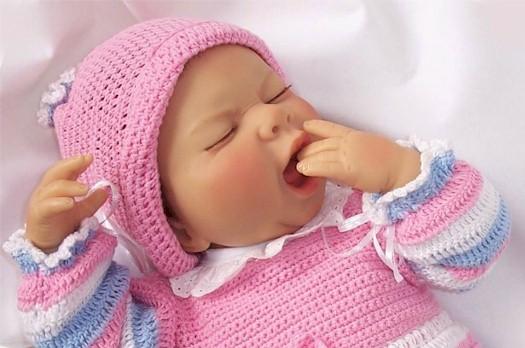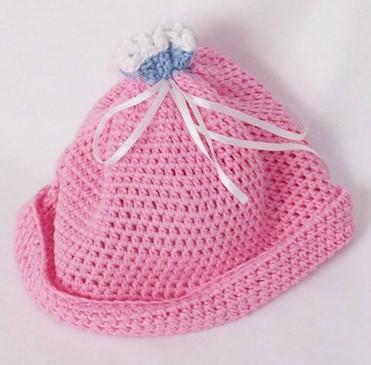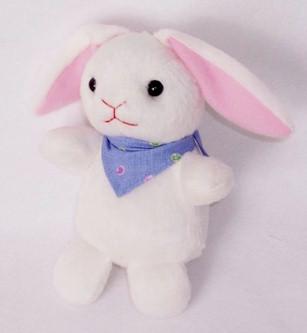 View Cart | Layaway Plans | Company Policies | Contact Info