with Heart & Soul - 2007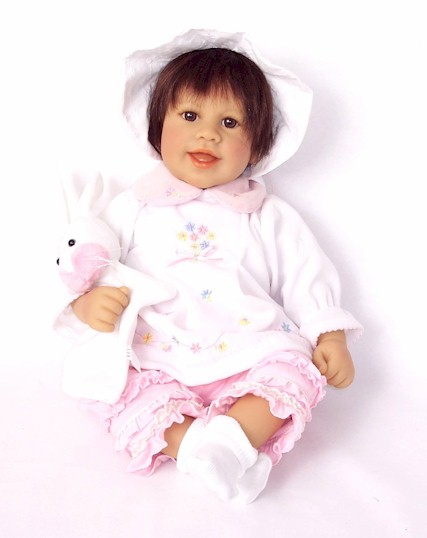 Tinchen
Tinchen is approx. 22" tall. Her hair and her eyes are brown.
Tinchen is a happy little girl who loves to play with her favorite friend, the little cloth rabbit. She is dressed in a white plush shirt which is decorated with a pink collar. Tiny flowers are embroidered on to shirt and collar. In the center a pink bow seems to hold the flowers in place. Tinchen's pink cotton jeans are adorned with a frilled hemline. A white baby hat and cloth shoes complete her outfit.

Her cloth body is fitted with a wire armature and disc joints and is fully posable. Her movable head and fully sculpted arms and legs are made of German silicone-vinyl.
All details have been lovingly painted by hand.
Tinchen was created by German artist Sibylle Tade-Meinesz exclusively for "Heart & Soul Collectors' Club".
#HS07-STM05
22" Silicone/Vinyl/Cloth Doll

Suggested Retail Price: $199.00

Suggested Retail Price: $149.00

In Stock Now!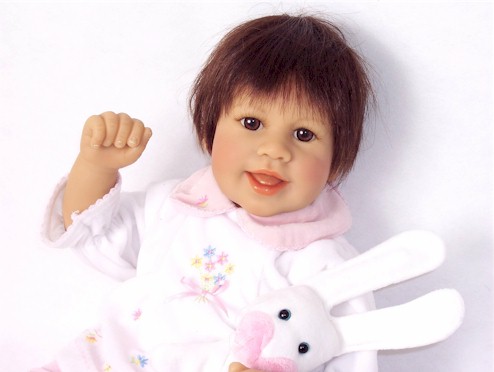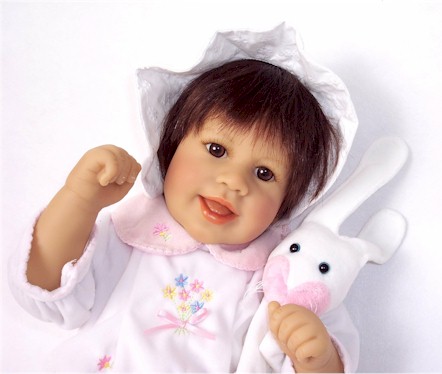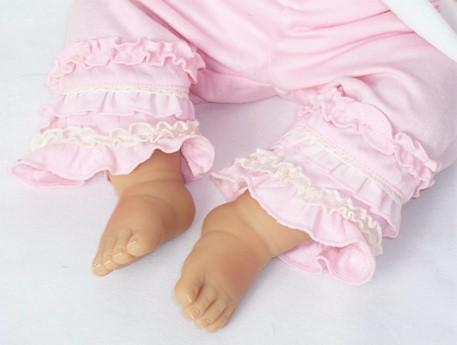 View Cart | Layaway Plans | Company Policies | Contact Info