with Heart & Soul 2008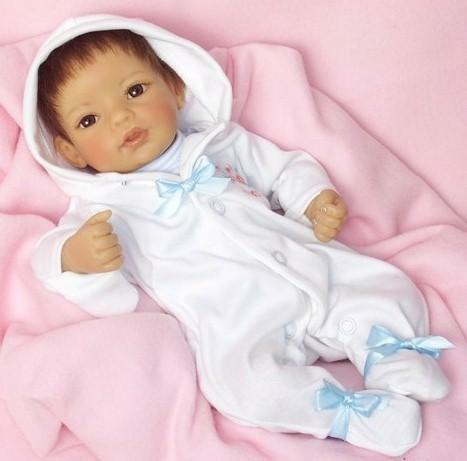 Justin
Justin is an adorable 13.5", has a human-hair wig (approx. 80%), acrylic glass eyes, silicone-vinyl arms, legs and head, and a cloth-body with disc joints.
He is wearing an embroidered soft hooded romper with blue ribbon detailing and striped blue and white cotton underwear.
All details have been lovingly painted by hand.
Justin was designed exclusively for "Baby Me Collectors' Club" by the German artists Katja Schneider and Ruth Kunz.
Limited Edition of 200 worldwide.
Item #: 2007122

13.5" Silicone/Vinyl/Cloth Doll

Suggested Retail Price: $150.00

Samantha's Price: $119.00

In Stock Now!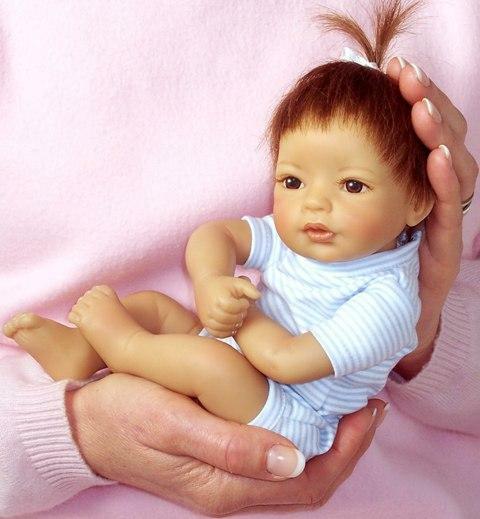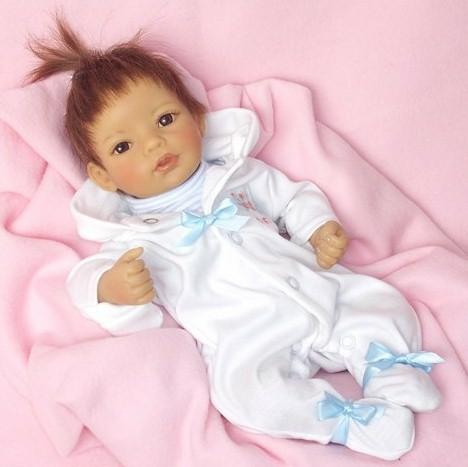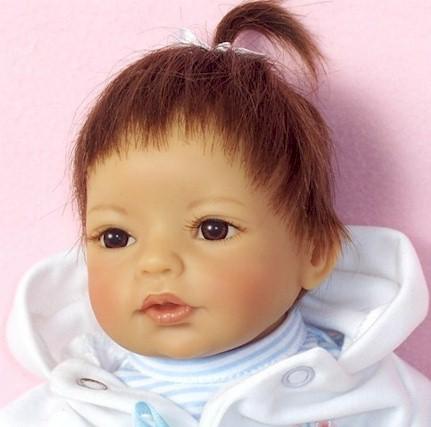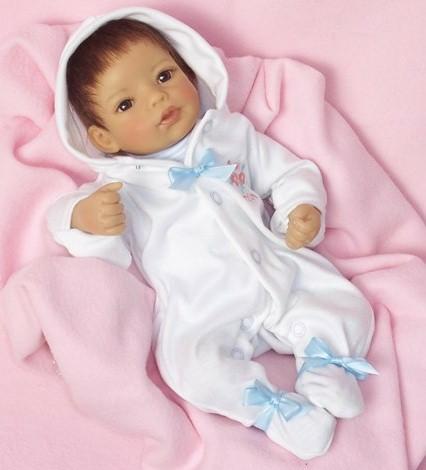 View Cart | Layaway Plans | Company Policies | Contact Info