with Heart & Soul 2008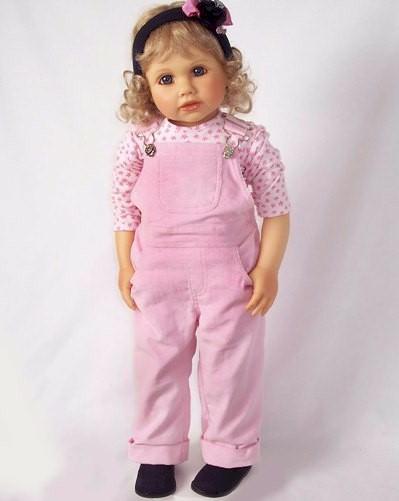 Karina by Barry Cathers
Karina is from the Rascal Kids Collection.
She is 29" tall, has a dark blonde human hair wig with a synthetic blend, blue acrylic glass eyes, soft silicone vinyl arms, legs and head. Her head has a hard inner shell. She has a cloth body with shoulder-plate, disc joints and wire armature with long sculpted arms and legs.
She is wearing a light pink shirt with floral print and long sleeves, light pink overalls made from baby corduroy, dark blue knitted jacket with frilled skirt and light pink laced seam-lines, woolen floral embroidery and dark blue ballerinas with pink borders. Her accessory is a dark blue headband from knitted fabric with floral application.

All details have been lovingly painted by hand.

Karina was designed exclusively for "Baby Me Collectors' Club"
by the Canadian Artist Barry Cathers.
Limited Edition of 200 worldwide.
Item #: HS08-10316

29" Silicone/Vinyl/Cloth Doll

Suggested Retail Price: $350.00

Samantha's Price: $290.00

In Stock Now!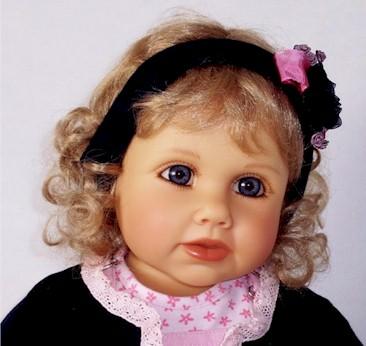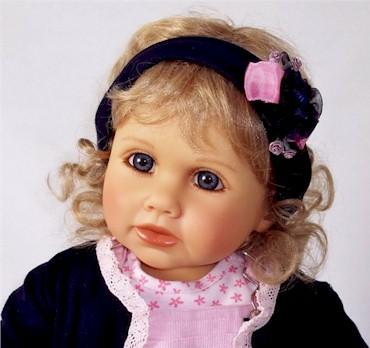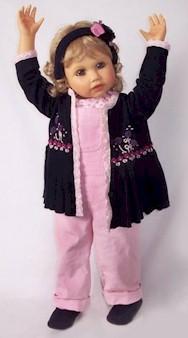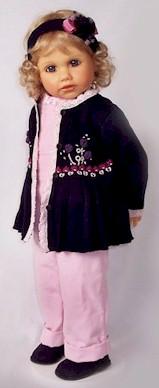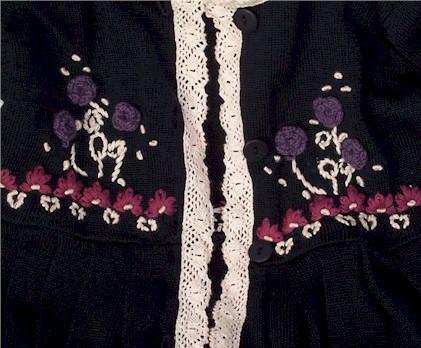 View Cart | Layaway Plans | Company Policies | Contact Info