Samantha's Collectible Dolls, Bears & Gifts Presents:
Irene Heckel's Bears - 2007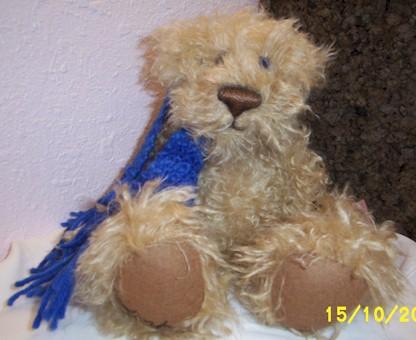 Mo Mo
Mo Mo is a 'Limited Edition of 6' bear. He is made of a kid mo-hair blend with long blonde waves. He is 13'' tall and has beautiful blue glass eyes and a hand knitted (by artist) wool scarf. Poly and pellet filled. This little one is a real charmer.
IHB07- MM06

Suggested Retail Price: $195.00

Samantha's Price: $175.50

In Stock Now!
View Cart | Layaway Plans | Company Policies | Contact Info