Samantha's Collectible Dolls, Bears & Gifts Presents:
Irene Heckel's Bears - 2007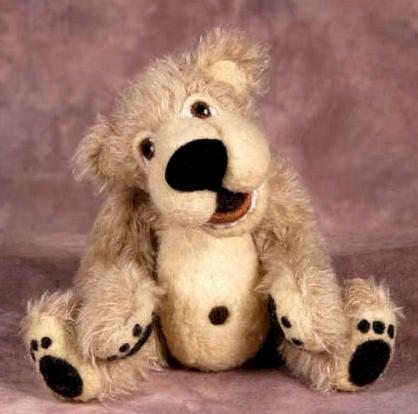 Mortimer
Mortimer is a unique blend of mohair and needle felting. He is made of a sparse light mohair and his entire muzzle and paw pads are needle felted. He has a genuine character expression and a smile so wide you'll be smiling with him in no time. He is approximately 13", fully jointed and polyfil stuffed. A truly unique addition to any bear lovers collection.
IHB07- MOR07

Suggested Retail Price: $195.00

Samantha's Price: $175.50

In Stock Now!
View Cart | Layaway Plans | Company Policies | Contact Info