Katherine's Collection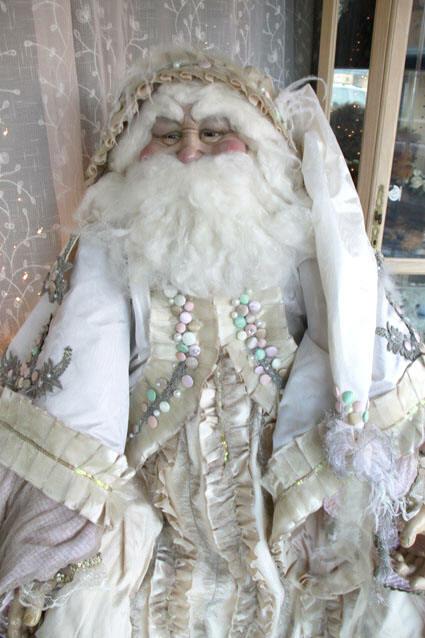 Life-Size Santa
Item Number: KC-SAN1
This is an amazing piece. He is approximately 62" tall and is made to sit. He does have joints at his hips, so it is possible for him to stand.
Santa's outfit is very ornately decorated with different laces, ruffles, beads, piping, sequins, and glitter. He wears a long, floor length tunic and a longer draping jacket with a matching cap. His color palette is pastel with lots of white, cream, pink and icy pastel buttons. His face and hands are a heavy resin and his shoes match the outfit.
This Santa has been a display piece in our store for the last 7-8 years and customers have come to the store with their families to have their pictures taken with him. We still have his original box that he arrived in and as you can see, he is in excellent condition. He was designed by Wayne Kleski for Katherine's Collection and is now a retired piece.
62" Resin/Cloth Sitting Doll

Suggested Retail Price: $1980.00

Samantha's Price: $1095.00

Sold Out!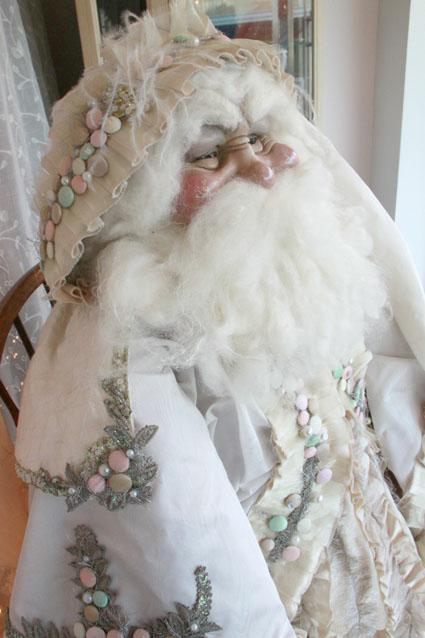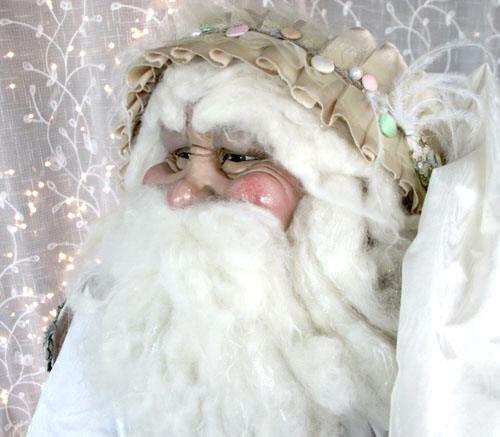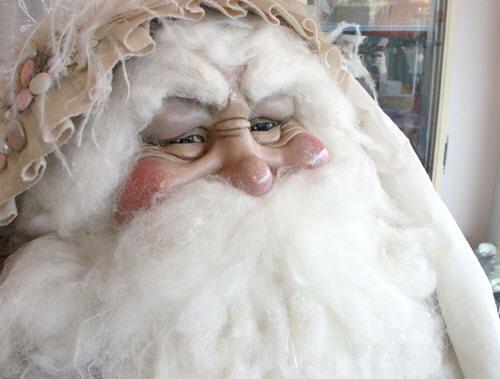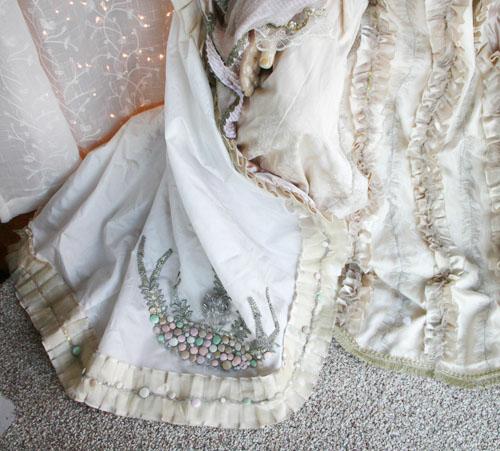 View Cart | Layaway Plans | Company Policies | Contact Info