Kat's Originals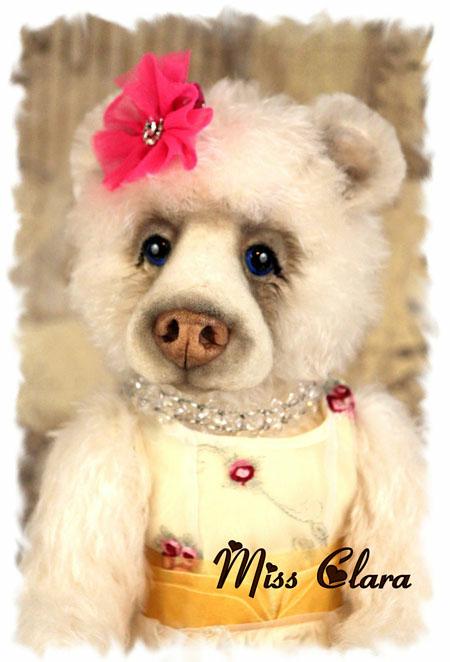 Miss Clara
18 inches (45.7 centimeters)

Miss Clara, is 18" tall, and part of a new collection of "Doll Bears". She is very sweet looking and is made from 1" white German Mohair. This bear has armature in her legs so she can sit and st6and by herself and for lots of easy posing. She has a needle felted muzzle with air brushed accents, big blue glass eyes with lids, a realistic nose and trapunto paws. Miss Clara is wearing a beautiful dress that includes an organza overlay with embroidered flowers, a layered waist embellishment, shoes and a matching head decoration. Finally, Miss Clara doesn't go anywhere without her jewelry which includes a necklace and bracelet.

Miss Clara will go to her new home with a certificate of authenticity, and personalized/signed hang tag to show she's an original who has been created with lots of tender loving care.

She is a collector's item therefore he is not suitable for children under 10 years of age.
Artist - Kat Michalski - U.S. Artist

Item #KO-1409 - 18"

Samantha's Price: $425.00

In Stock Now!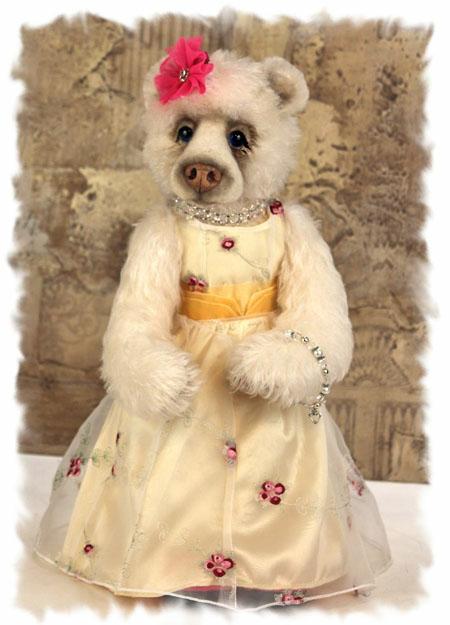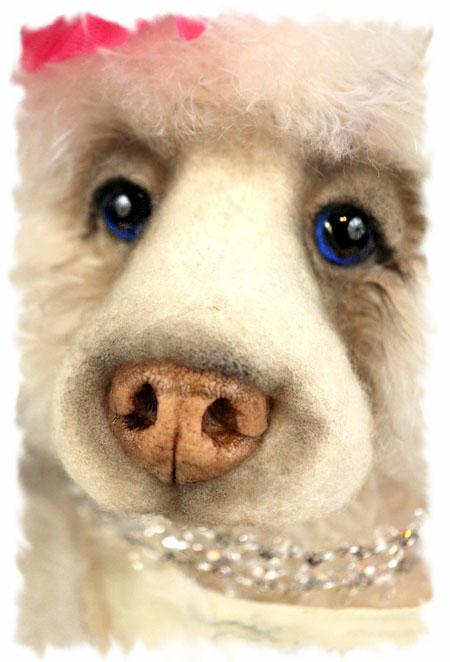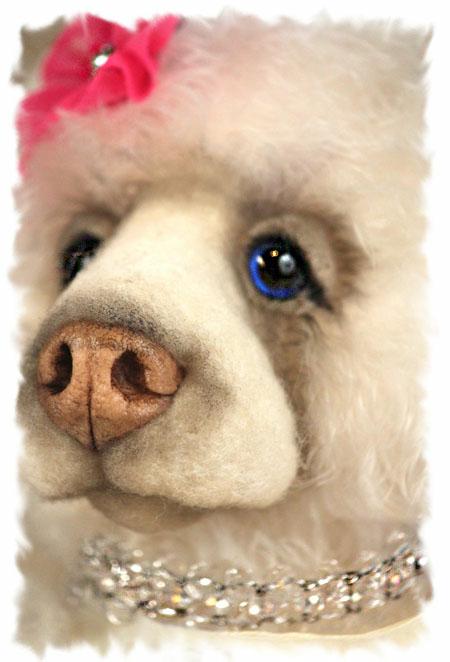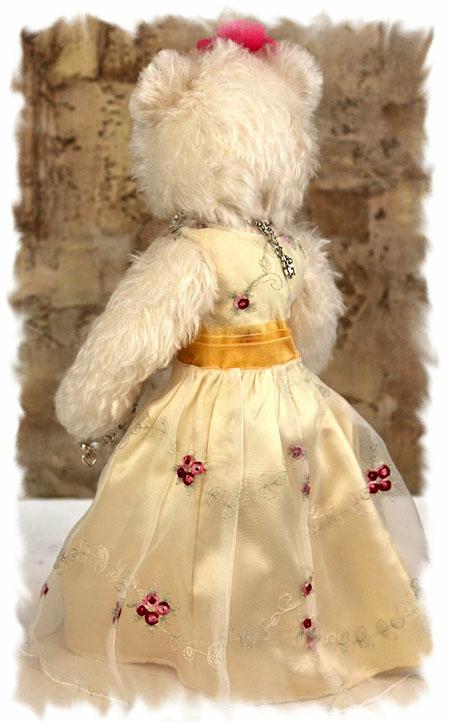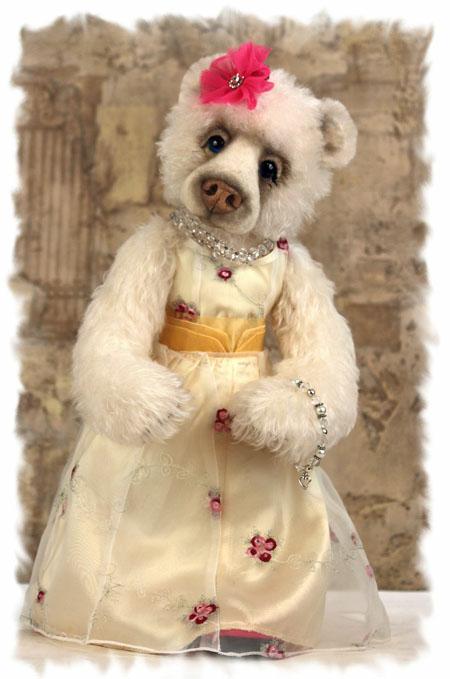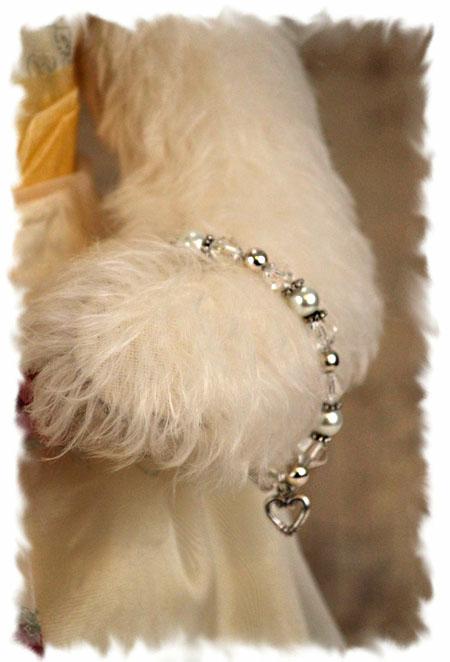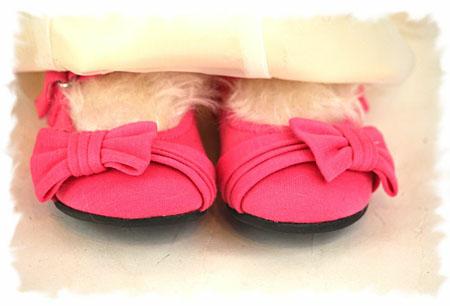 View Cart | Layaway Plans | Company Policies | Contact Info