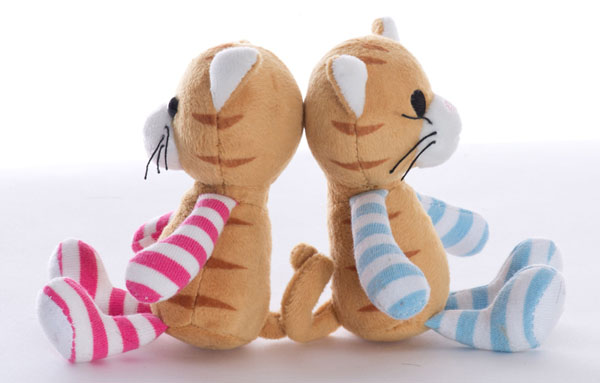 Set of Two Cats
This adorable set of Cats is an accessory for the Sonja Hartmann Kidz 'n' Cats dolls.
Accessory includes: Two adorable cats with striped arms and legs.
Each is approximately 5 3/4 inches tall (13 cm).
Check out all the available outfits for Kidz 'n' Cats cats and dolls!
Item KNC17-Y10057

Samantha's Price: $17.50

Pre-Order Now!
Colors and patterns are subject to minor alterations.
View Cart | Layaway Plans | Company Policies | Contact Info