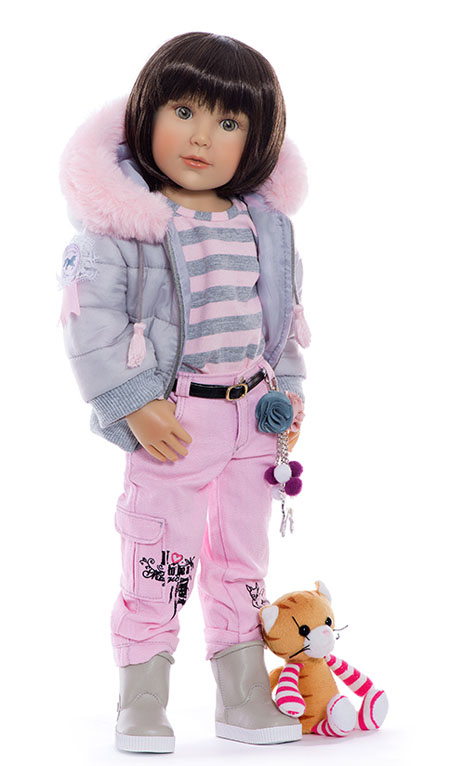 Nadine
Nadine is designed by Sonja Hartmann.
Nadine is an 18" play vinyl doll with eleven (11) joints and is fully poseable. She has a dark brunette wig, green eyes, and eyelashes.
Dressed for cold weather, Nadine wears a lined quilted jacket over a striped tee-shirt. The jacket has a fur-trimmed hood and applications on one sleeve. From the belt, a chain charivari dangles over her printed pink jeans. Her light grey boots match her jacket. Nadine wears underwear and socks and comes with a Kidz 'n' Cats toy cat.
Check out the available extra outfits and cats for Kidz 'n' Cats dolls.
Estimated Arrival: August, 2017
Item KNC17-Y10052

Size: 18" - Dark Brunette Hair / Hazel/Green Eyes

Samantha's Price: $190.00

Pre-Order Now!
Colors and patterns are subject to minor alterations.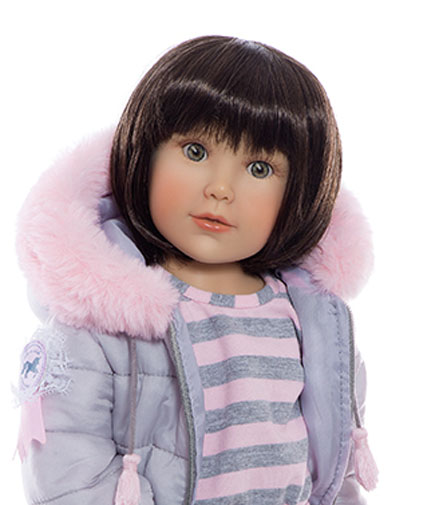 View Cart | Layaway Plans | Company Policies | Contact Info