Kish & Company - 2009 Collection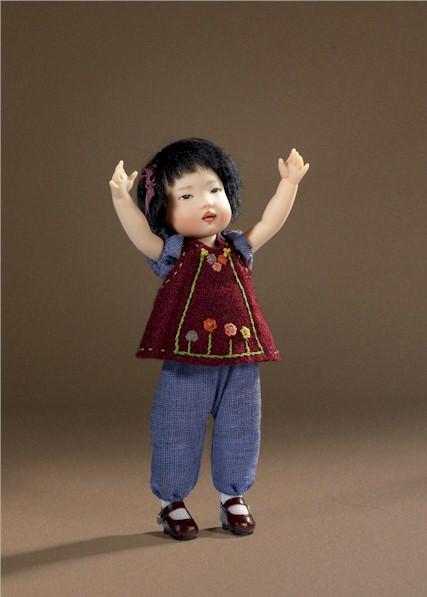 An-Mei
An-Mei is a new head sculpt from Helen for 2009. This little Asian girl is 8" tall and has just outgrown her bent limb baby legs to toddle forward on her little Mary Jane clad feet. She wears a high waisted, blue cotton challis jumpsuit with puffed sleeves under her burgundy wool felt top with embroidered flowers and detailing. Her black mohair wig is the perfect topping embellished with a silky ribbon to one side. And yes, there is still a little diaper underneath the blue suit, just in case.
The pictures below are the actual pictures of An-Mei.

Item Number: HK09-AM

Approx. Size: 8"

Suggested Retail Price: $199.00

Samantha's Sale Price: $179.95

In Stock Now!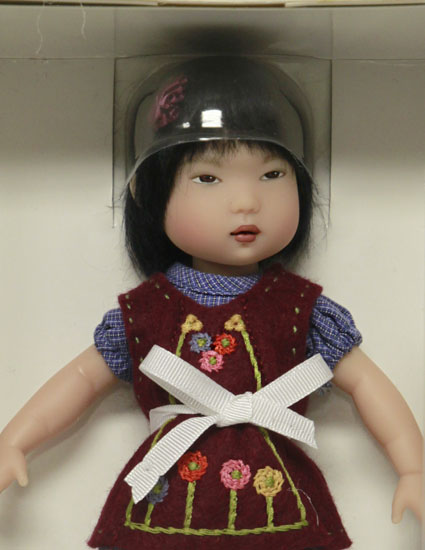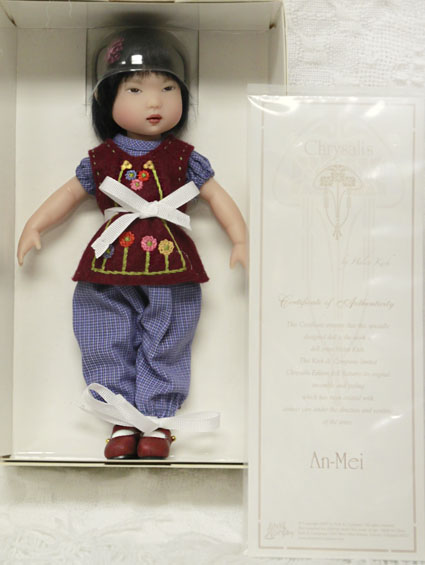 View Cart | Layaway Plans | Company Policies | Contact Info