Kish & Company - 2009 Collection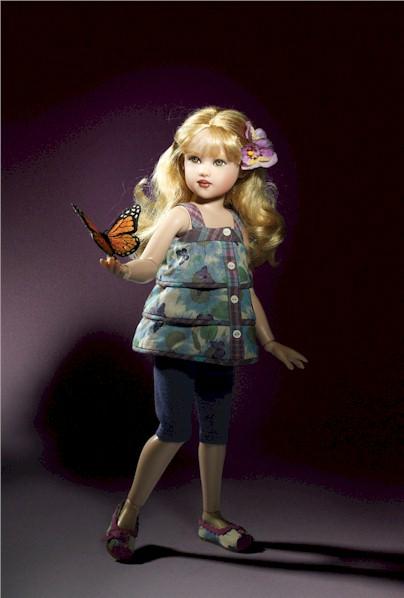 Chasing Butterflies Piper
Piper surprises us with her honey colored eyes wide open in wonder as she stands in the Butterfly Pavilion with a Monarch perched on her hand.
She is dressed for the warmth of the day in a sleeveless, three tiered cotton print top in dreamy hues of blue, green and turquoise, with lavender butterflies, trimmed in a coordinating cotton plaid and finished with four ivory buttons down the front. Her capris are a shade of blue picked from her top and even her shoes echo the colors in her summer frock.
Her long wavy, honey blonde hair with a fringe of bangs is tamed slightly by pins and a lavender silk flower to one side.

Chasing Butterflies Piper

Item Number: HK09-CBP

Approx. Size: 14"

Suggested Retail Price: $299.00

Samantha's Sale Price: $269.95

In Stock Now!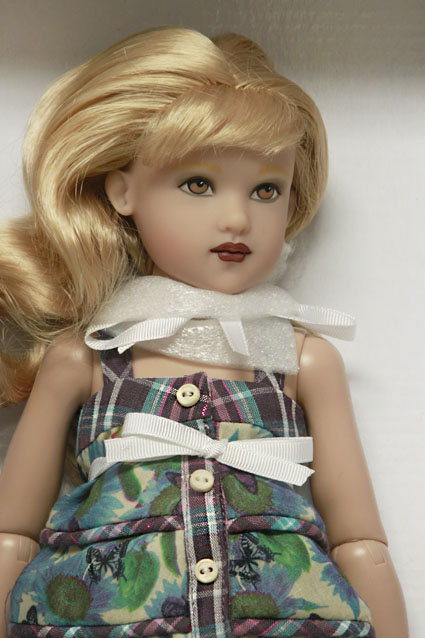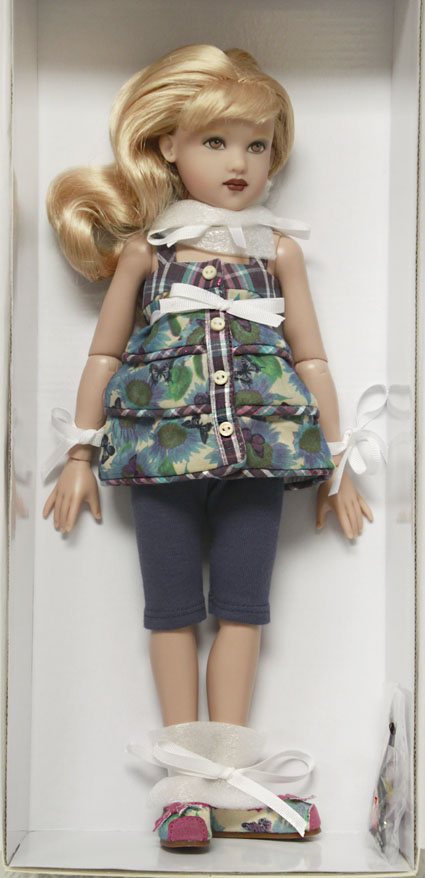 View Cart | Layaway Plans | Company Policies | Contact Info