Kish & Company - 2009 Collection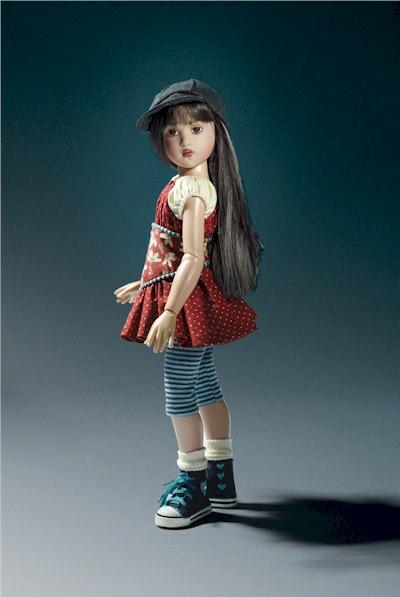 High-Tops & Ruffles Raven
Item Number: HK09-HTRR
Raven makes her appearance in 2009 as a thoroughly modern tween, dressed in a perky cotton top with a ruched, red dot bodice, ivory colored cap sleeves, and a red & ivory flower print midriff, with a surprise touch of turquoise piping top and bottom, before finishing in a shaped ruffle of red dots.
A little too short to pass muster with Daddy as a dress, Raven wears her top over turquoise and gray striped capris of cotton knit. The turquoise is picked up again in the laces of her black hi-top canvas shoes, decorated with little hearts and a touch of bling.
Her dark brown eyes are framed by her long dark brown hair and a denim cap pulled across her bangs.
High-tops & Ruffles Raven

Approx. Size: 14"

Suggested Retail Price: $299.00

Samantha's Sale Price: $269.95

In Stock Now!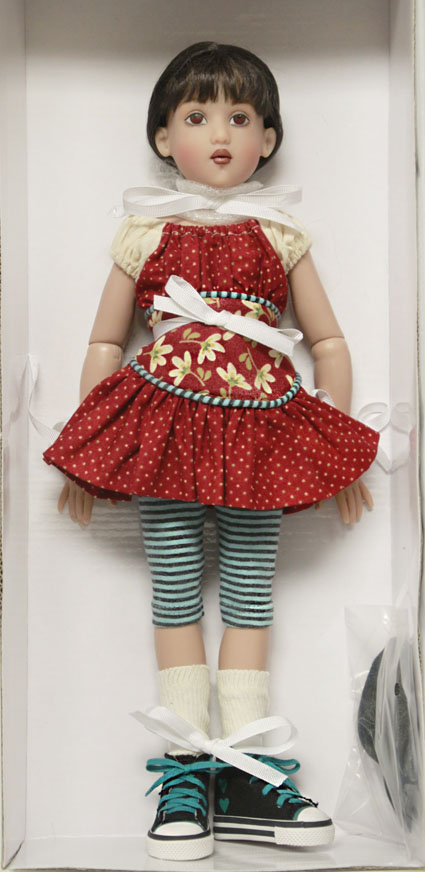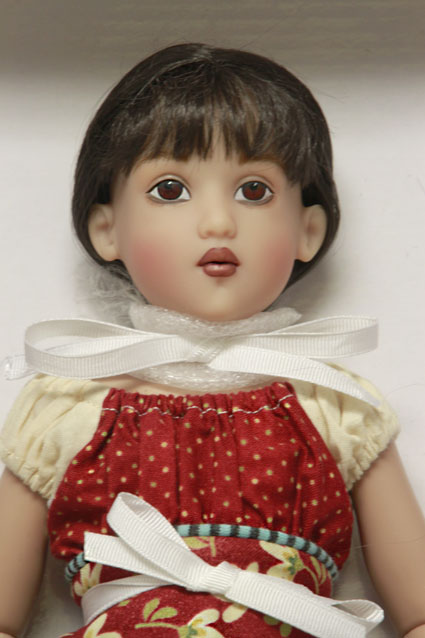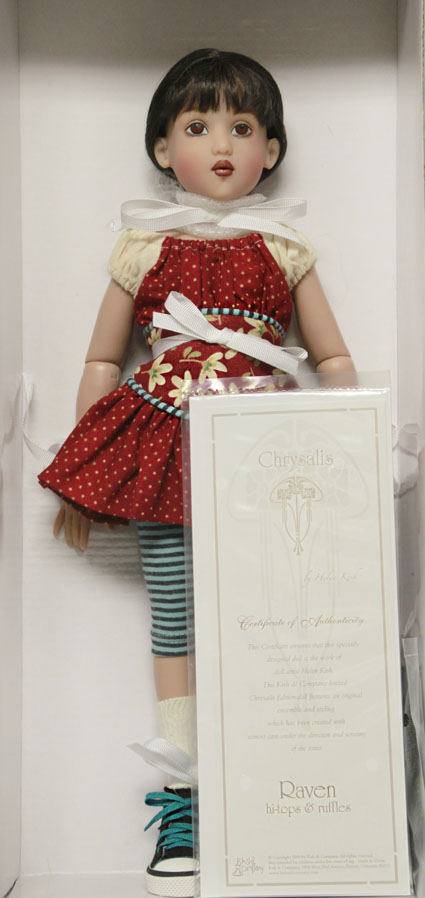 View Cart | Layaway Plans | Company Policies | Contact Info