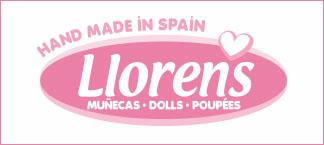 WE CREATE DOLLS WITH LOVE
At Llorens, we produce dolls designed to create feelings to educate boys and girls of different ages with a great variety of colours, sizes and accessories.
The dolls are completely made in Spain with a meticulous design and top quality materials.
Committed to childhood, education and learning. At Muñecas Llorens, we believe in our trade and in creating dolls with "something extra" to make them essential.
View Cart | Layaway Plans | Company Policies | Contact Info