Nancy Latham / Wishtful Children Collection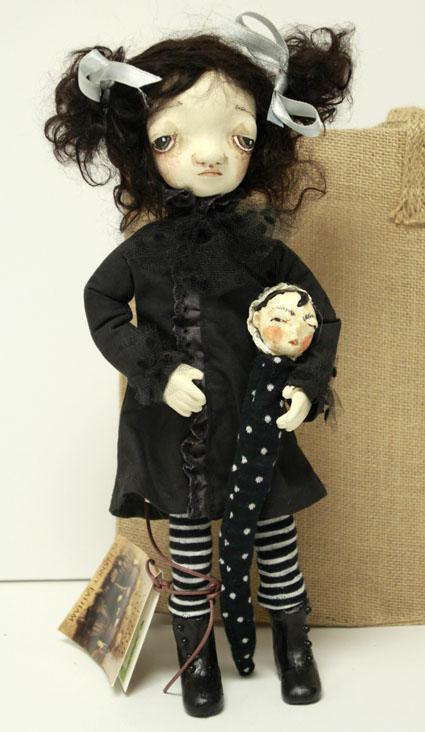 Eva, OOAK
Eva is part of "2015 - Wistful Children" collection by Nancy Latham. She is a free standing 14 inches with a cloth body and her face, hands and feet are hand sculpted and painted by the artist. She has wire armature throughout her body which makes her very posable.
Eva looks very 'goth' in her black outfit with black and white striped tights. Her Peculiar Friend, also with a cloth body and head structured and modeled from cloth, has hand painted facial features.
Eva will come in her own canvas bag (shown behind her).
Nancy Latham Collections

NL15-01

One of a Kind

Suggested Retail Price: $600.00

In Stock Now!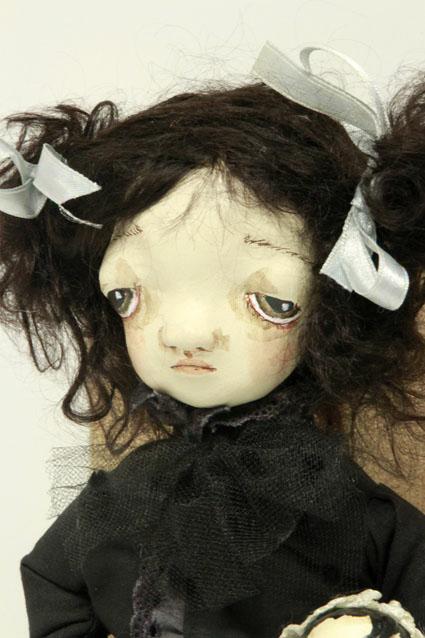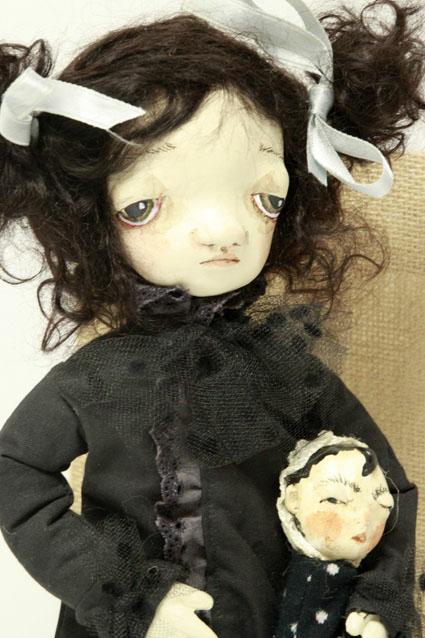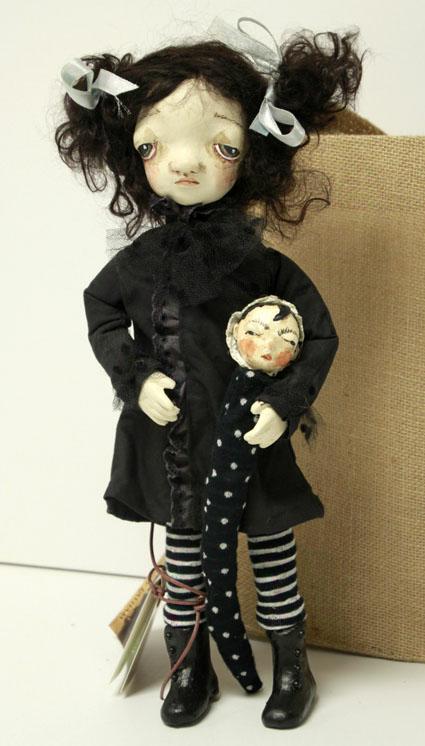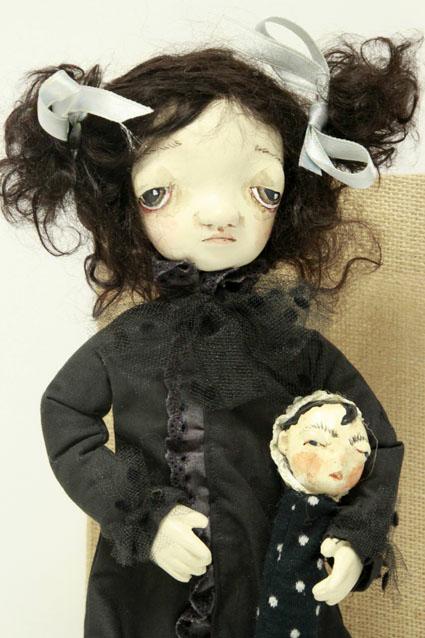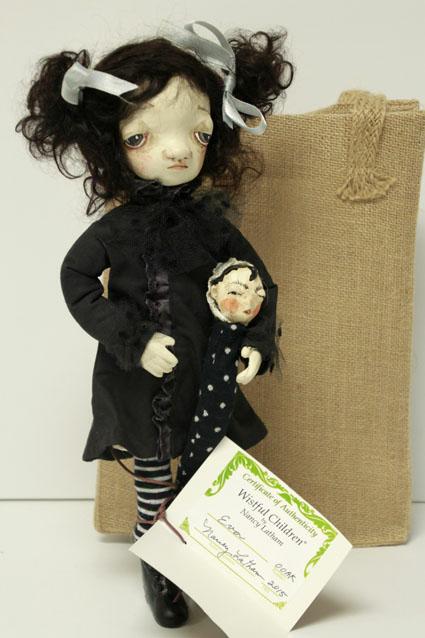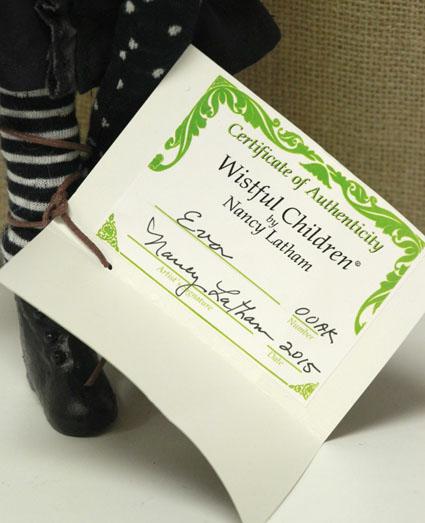 View Cart | Layaway Plans | Company Policies | Contact Info