Samantha's Collectible Dolls & Gifts Presents:
Nancy Latham Collection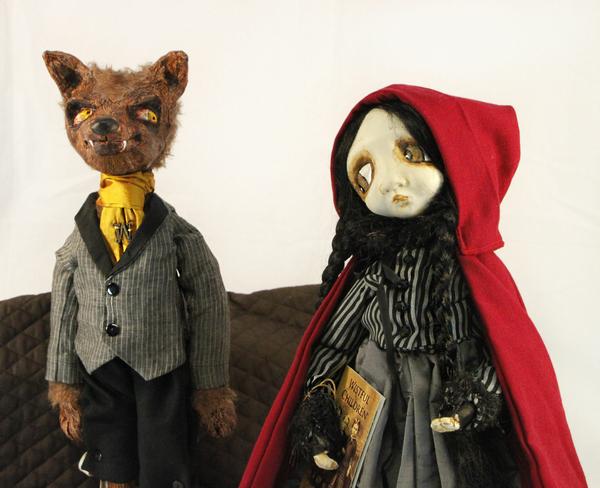 "BEWARE"
The "BEWARE" set by Nancy Latham includes the hand sculpted Wolf and Little Red Riding Hood. Both are 17 inches with cloth bodies and their faces, hands and feet are hand sculpted and painted. The side glancing eyes of both show the look that reminds us of how they both felt in the original Fairy Tale. The wolf is dapperly dressed in a pinstriped jacket and pants with a metal "W" initial sewn on his scarf tie. Little Red Riding Hood wears her grey and black dress and red cape that she is known to wear. The look between these two does say it all...
Each doll will come in its own brown quilted bag.
This is Edition #1 of 10.
Nancy Latham Collections

NL12-01

Limited Edition of 10

Suggested Retail Price: $1400.00

In Stock Now!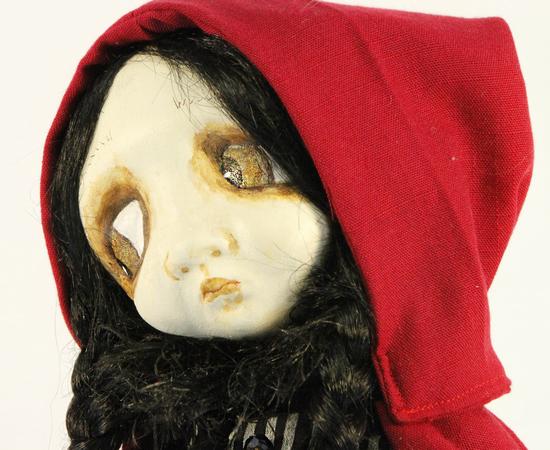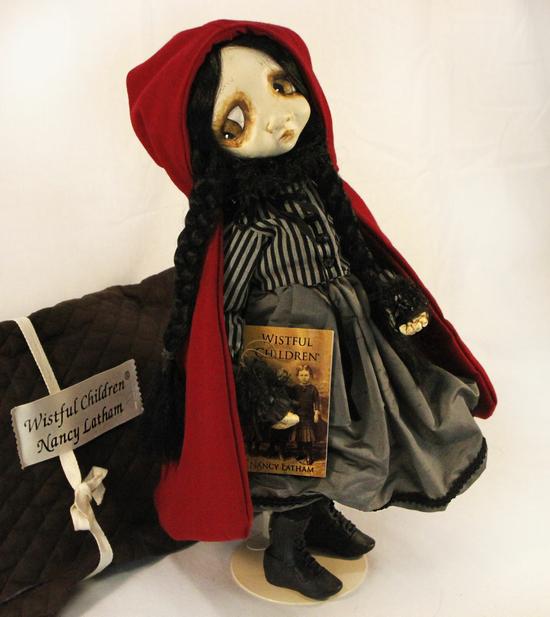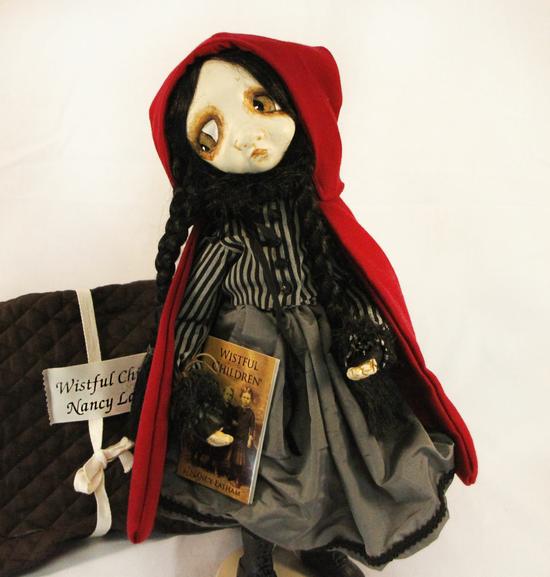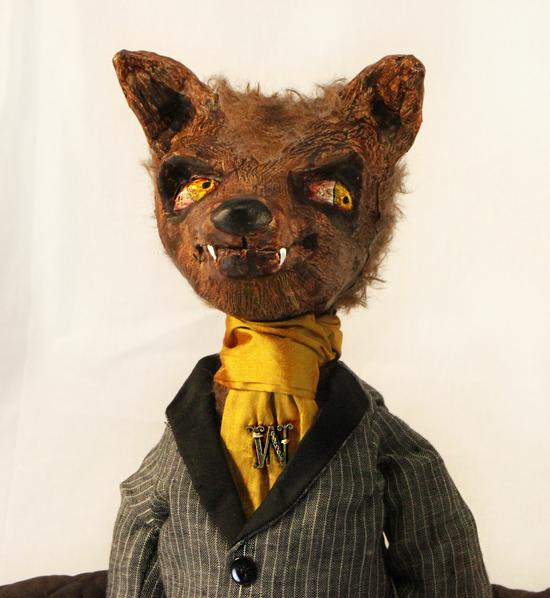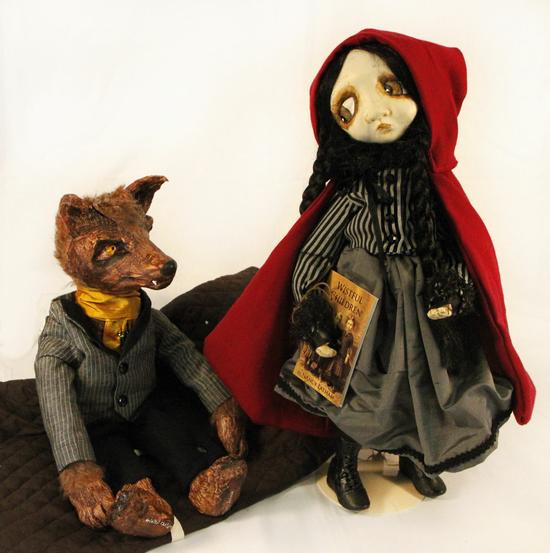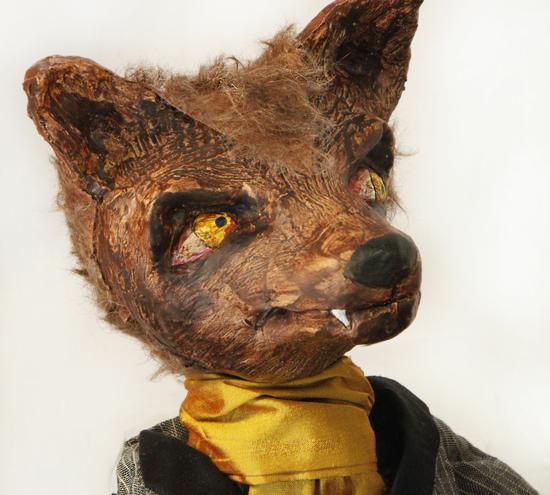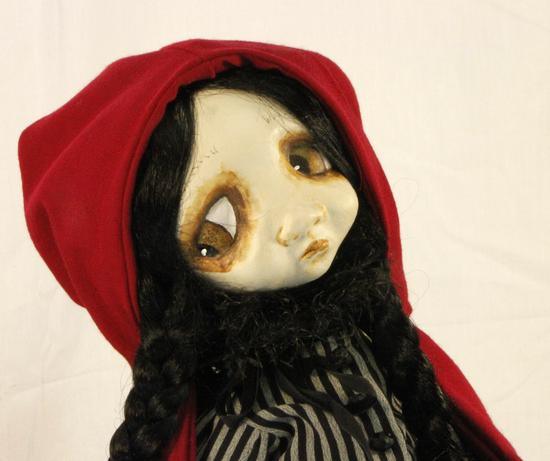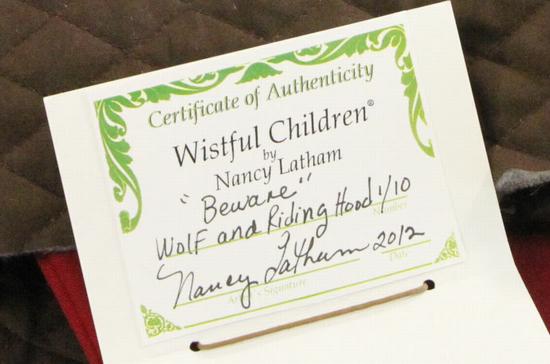 View Cart | Layaway Plans | Company Policies | Contact Info