Samantha's Collectible Dolls & Gifts Presents:
Nancy Latham Collection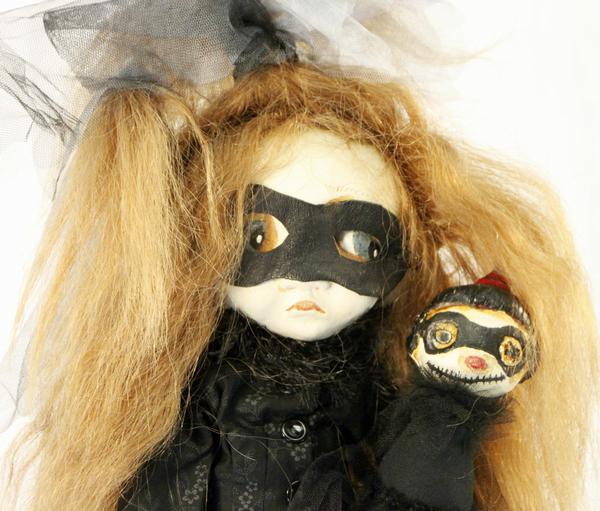 Griselda
Griselda is part of "The Children and Their Peculiar Friends" collection by Nancy Latham. She is 17 inches with a cloth body and her face, hands and feet are hand sculpted and painted by the artist. Griselda looks very 'goth' in her black and gray outfit. Her Peculiar Friend, also with a cloth body and head structured and modeled from cloth, is 9 inches tall and has hand painted facial features.
During the Victorian era, a group of children were enjoying a birthday celebration and decided to visit the attic of the house. They found a trunk of peculiar dolls and each of the children chose their favorites. This is how this collection came into being.
Griselda will come in her own brown quilted bag.
This is Edition #2 of 5.
Nancy Latham Collections

NL12-03

Limited Edition of 5

Suggested Retail Price: $750.00

In Stock Now!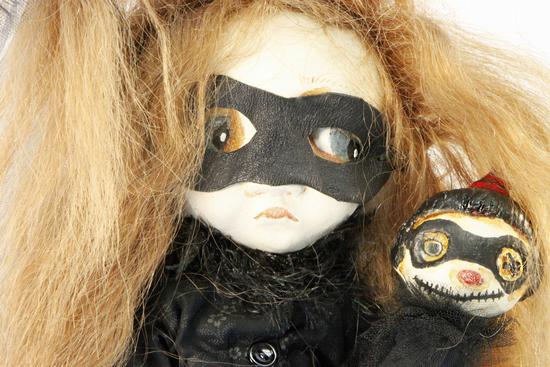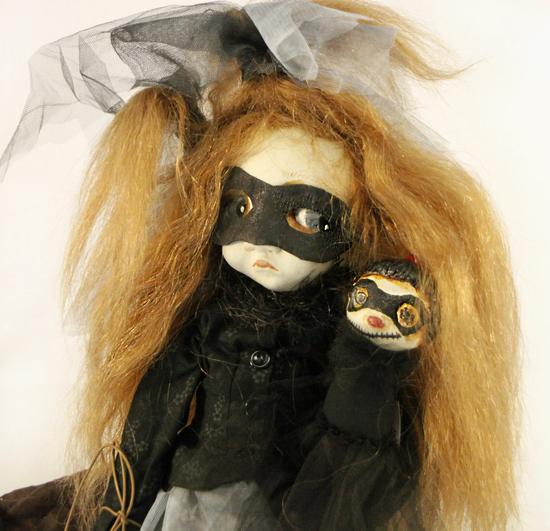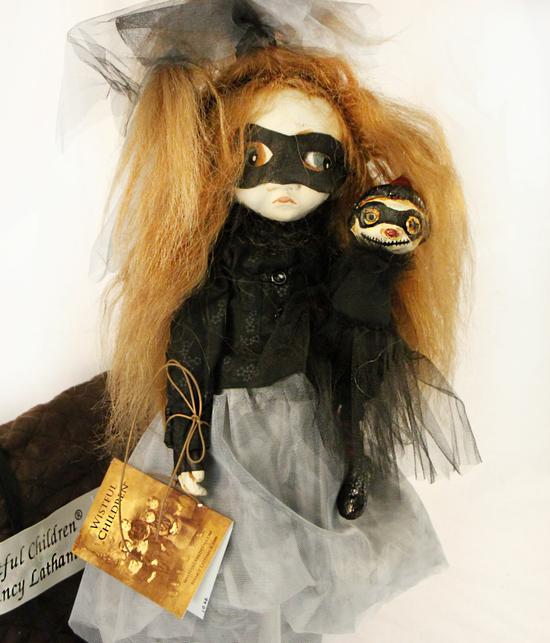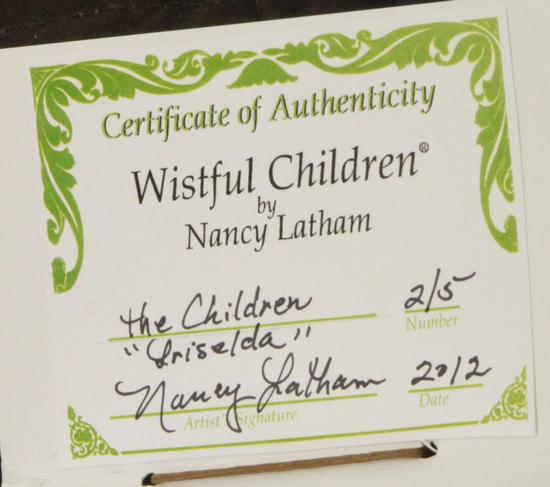 View Cart | Layaway Plans | Company Policies | Contact Info