Samantha's Collectible Dolls & Gifts Presents:
Nancy Latham Collection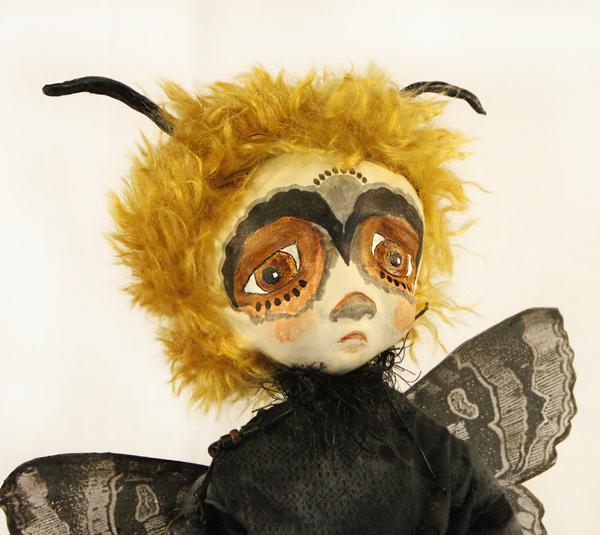 Romulus
Romulus is part of "The Moth Children" collection by Nancy Latham. He is 17 inches with a cloth body and his face, hands and feet are hand sculpted and painted by the artist. Romulus is very interesting in his black and grey patterned pants and shirt with vinyl wings, antennas and special necklace. He comes with a hand drawing of himself. His sister, Artemidia is available separately.
Romulus will come in his own brown quilted bag.
This is Edition #2 of 5.
Nancy Latham Collections

NL12-05

Limited Edition of 5

Suggested Retail Price: $750.00

In Stock Now!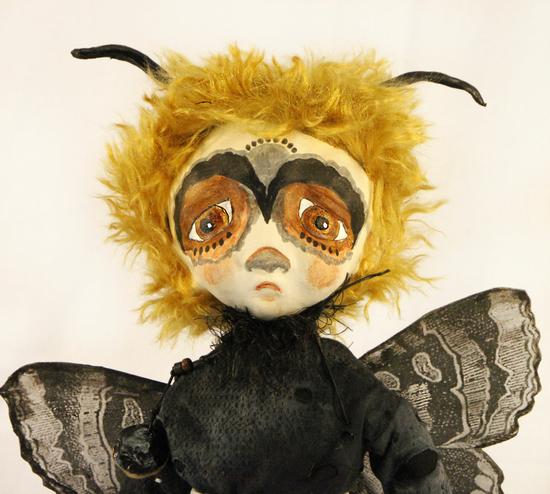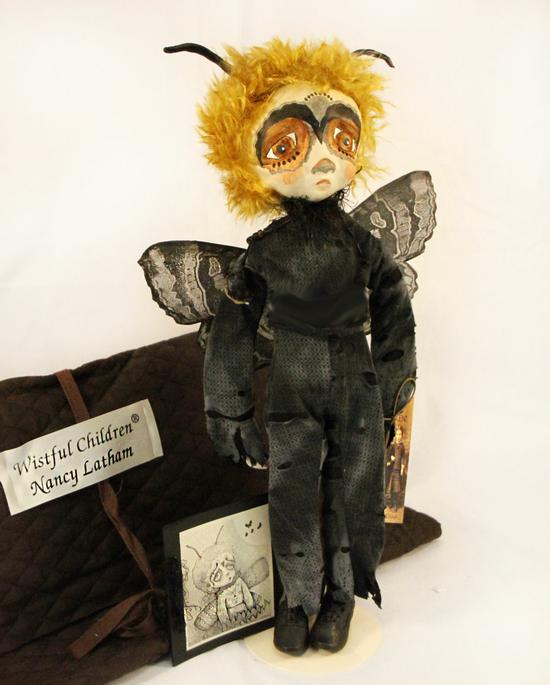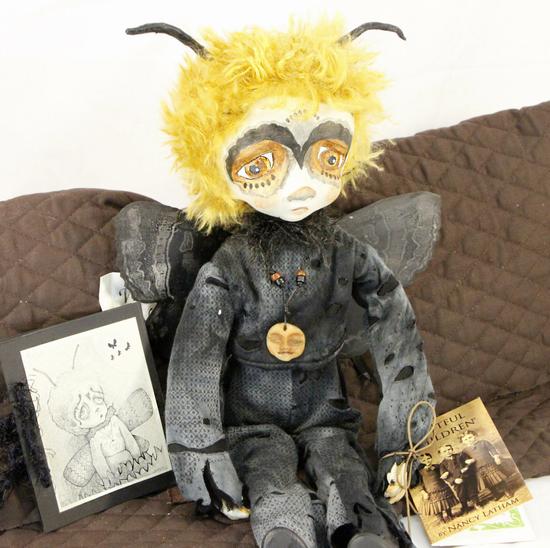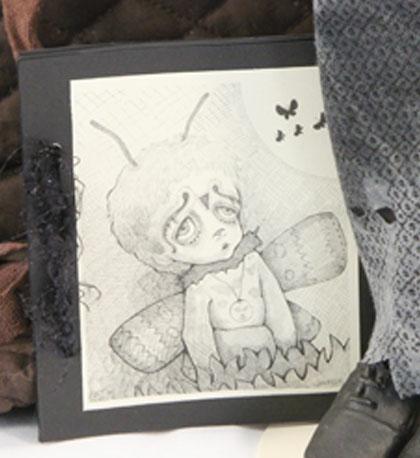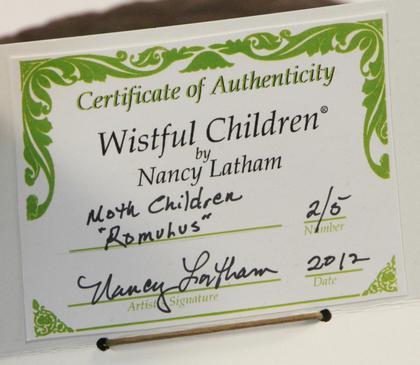 View Cart | Layaway Plans | Company Policies | Contact Info